Eva Meeusen-Henniger and Gesineke Veerman have developed a new method for children's churching: Treasure Hunt. Fourteen essential topics help you discover the treasures of the Bible on your own. It's a radically different approach from traditional approaches to children, but much needed according to Eva and Gezinki: 'God sometimes seems detached from your everyday life and the major problems of our time. How do you bring these two closer together again?
By Iris Heijnen
Eva and Jesinki. One is originally Roman Catholic and the other is Protestant. But they found each other in the old Catholic Church. In the whitewashed parish church of Leiden, which shows the external features of the German architectural style, both authors teach the children's chapel. Both of them have been doing this for decades. In the 1990s, Gesineke took care of the children's side ministry at the Protestant church, where up to forty children were present each week during that time. On the other hand, the old Catholic Church has always been a very small community. So they know very well how to form a vibrant church with just a few people – something many Protestant churches are now trying to find their way into for the first time. Eva: "Everyone knows each other in our parish. The people here are very loyal and they are all engaged. There are about five families who come regularly. It sounds very small, but children make up about a quarter of the number of churchgoers at Mass. Old and young are very attached to each other. It really is about To be a church together, with different generations in one service, in one building, and in one liturgy.
A different approach
Eva and Gesineke decided to change course four years ago. Eva: I have been teaching Children's Church for about sixteen years. For the first twelve years, we did so on the official ecumenical reading schedule. Then we did a craft project and when we had time, we talked about the relationship of the Bible story to your life. That had to change, because we saw that this way no longer aligns with children's perception of the world. Parents and children no longer go to church regularly, and parents at home are no longer in the habit of actively participating in the Bible. Parents find it difficult to start a conversation with their children about faith and God. Faith seems to be something separate from your daily life, while closely related to it. We will discuss what this can mean for you personally using the treasure hunt method.
Why was the name Treasure Search chosen? Eva: "We see the Bible as a book rich in treasures, but first you have to learn how to look for treasures, or where the key to the treasury is. The basic themes we have chosen can mark the beginning of a lifelong quest, where you always find something, but you also keep going In the research. When selecting topics, questions of life and the needs of the people of our time are taken as a starting point. For example, it could relate to our dealings with creation, our earth. What does climate change have to do with you? But you will also find inspiration in the Bible for things closer to a world Children, such as bullying, the pressure of performing, making friends, and loving yourself. The themes ensure that children can relate the Bible stories to something again. Because if that doesn't work, they lose interest and it makes no sense to concern yourself with it.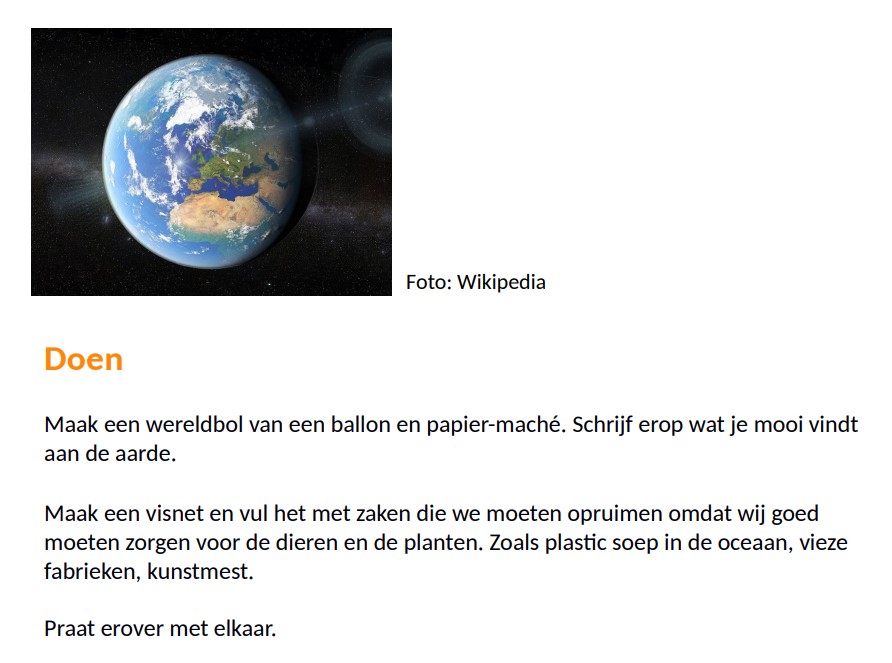 Pearls of life
Treasure hunting does not come entirely out of thin air. It is based on an already existing concept. Gesineke: 'In 2008 I contributed to the thematic method The Way to Go (by JOP, the Protestant youth organization of the Church in the Netherlands). This how-to for teens is inspired by Swedish bishop Martin Lonbaugh's Pearls of Life. His subjects were interested in Buddhahood, mindfulness, holism and meditation. They saw this as a source of inspiration, but not a church ministry. The bishop wondered why and discovered that the "new age" is in fact very materialistic. You have Buddha statues, aromatic sticks, relaxing bath, things like that. That's why he creates his own bracelet of "pearls" that represent something. Like the pearl of God, the pearl of the night, the pearl of silence. We do that too in Treasure Hunt. Children collect their wisdom and treasures in the form of beads, which they can keep in a box.
miracle stories
Jesinki: "Before we started this way, we received many questions from the kids about the realism of the Bible stories. They wondered: is this really possible? Thanks to Treasure Hunt they don't ask for that anymore. Bible stories are interpreted by meaning, not literally by what happened. Because if you do the latter, it becomes a kind of magical story. My son goes to a public school, and I am amazed at how easy it is for him to have his own school. If a friend says, "But none of that is true, God does not exist," say, "Yes, but that's not the point." Then the fun continues. At his age, I wasn't quite convinced of my own identity. Treasure Hunt also contains texts for parents and caregivers of children, to provide them with the necessary depth and to learn with children. We recently compiled a list of Miracle Stories in the Children's Church. Children were able to name an amazing number of stories. How could that happen? Parents have read the Bible with their children! ›.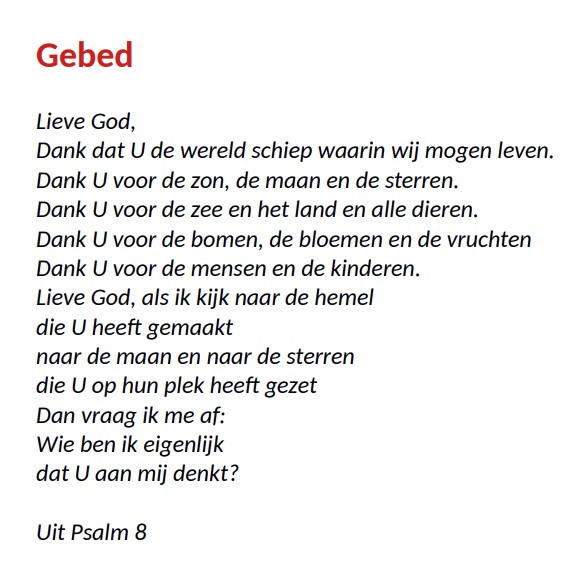 grow
Jesinki: "We try to pass on treasures to children, but children also teach us a lot. When the corona crisis was over, we worked together to create a long flag line and hung it in the church. Without children, the church is empty. I find it moving. Another child wrote He didn't really want to go to church until two years ago, but this new way makes him feel like it again, and he even asks his mother when there will be children in church again.I think it's good to see that it's not occupational therapy: we teach children something.
Eva: "After the children's church, the children can tell what they did in the church. Then the children really dare to take the microphone and express their opinions. There is always someone who wants to say something. This shows that we are a church together. There is no big church for people and a small church. The church Together We believe it is important that children grow in their faith, but also in their confidence as human beings, that they show and feel that they are part of the Church.
About the treasure hunt
The Treasure Hunt is designed for anyone who wants to work in depth with the basic themes of Scripture in the church or at home, and wants to learn more about the way these topics are given shape in the church.
The focus is on applying biblical wisdom to everyday life. Closely related to children's perceptions of the "here and now," there is a lot of interest in current topics such as climate change, dealing with stress and conflict, being happy and starting over. All these topics have been developed and tested in practice. The authors are indebted to Pastors Erna Begenberg and Witts van der Velde, who contributed to this method.
The treasure hunt method will be released in different episodes, which are according to the canon year. The first three themes (God, Silence, and I) were made available in September 2022, via the Episcopal Office, to all pastors of the Old Catholic Church. These three themes are now also available via BraveNewBooks and Bol.com and in bookstores. The next series of topics will be published in January 2023.