•
2022-12-25
•
Reading time 4 minutes
•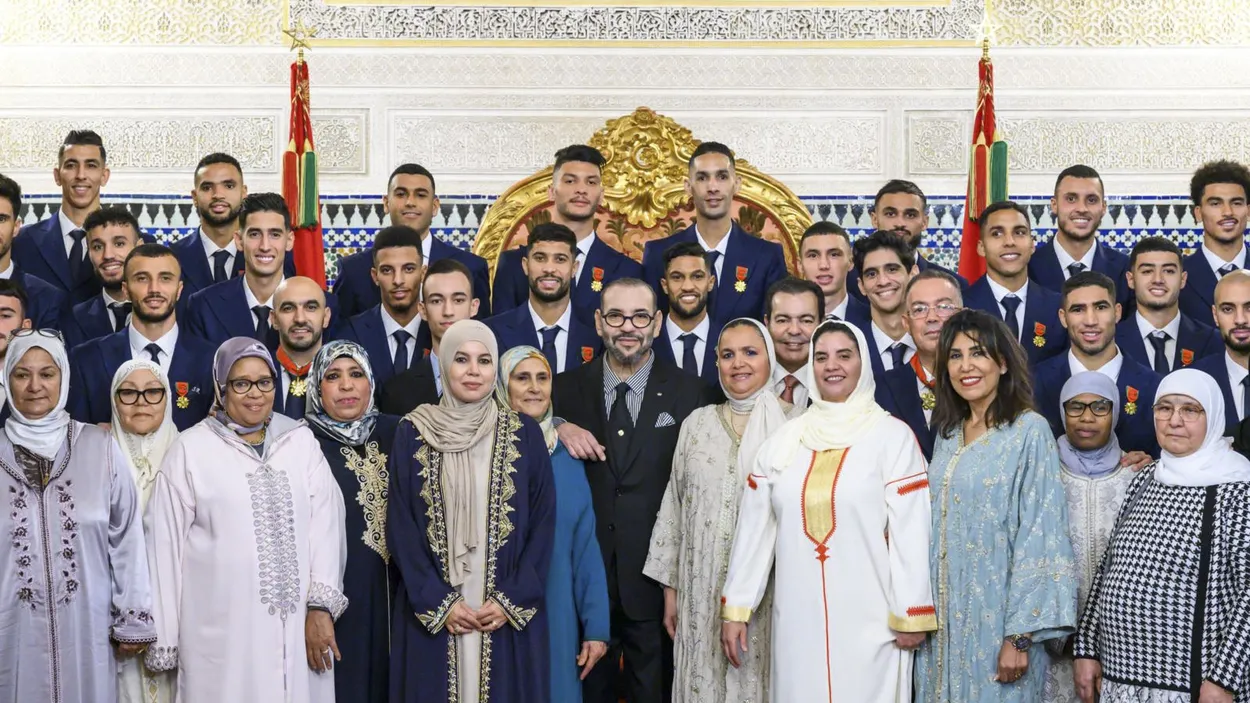 It was a great World Cup in Qatar where the Moroccan national team wrote history and brought so much joy to Moroccans in Morocco and the diaspora (myself included). A picture in which the mothers, even of King Mohammed VI, appear in the foreground. Honoring your mom, instead of kissing your girlfriend that you earned on Instagram. Football stars, including Achraf Hakimi (Paris Saint-Germain), do not hide their love for their mother. Hakimi proudly told how hard his parents worked as migrant workers in Madrid to support and facilitate him in his dreams. However, some manage to turn something very beautiful into something ugly. That's why I'm writing this article in response to Roseanne Hertzberger's "column" on NRC.
I interpreted Hertzberger's column as mistrust and disdain for Morocco's World Cup success and our mothers. I looked into the eyes of mothers who were a bitch and found exaltation inappropriate. It seems you can't get it right, because there's always a stick to beat the dog with. The entire piece testifies to the written intellectual poverty of ethnocentrism and Eurocentrism without any sense of historical and cultural context. Hertzberger calls on people to stop glorifying "mothers." I call to honor and glorify your mother.
My mother is from a small village in the Rif Mountains in the Chefchaouen region. She lived in poverty and with little or no means. School was a luxury, not only for my mother, but for many with her who lived in remote areas in the mountains. Thanks to the brave act of my father, who immigrated to Europe in the early 1970s in search of a better life and future, my mother came to Amsterdam in 1985. A city whose language, climate and population were foreign to her, but she was sure of one thing: you have opportunities here! Just like a number of mothers of Moroccan national team players, my mother also had to find her way in the new world and new life. Opportunities that our parents did not have for us, but they are not obvious. Although my mother could not read and write when I was young, she knew better than anyone how important education was. The kids in my class had parents help them with their homework, mark up their papers and explain math. Most of them, like me, had to figure it all out on their own. It's okay, we made this stronger.
I well remember how my mother stayed up with me all nights when I had to study. How she was constantly supplying me with tea and that I had enough to eat. How my mom always prayed for me before I took exams. Then came that important day, the day I told my house that I could start my PhD research. My mother burst into tears and thanked God on her knees and said, "I have never seen the inside of the school and my daughter will soon be allowed to call herself a doctor." It has been a success for generations. This applies to many children of immigrant parents. The difference in success is enormous, and with so few resources we can still go a long way.
"We do it for our children, we tighten our belts, and we will suffer and toil so that you can run in the field or study at the dinner table for your parasitology test."
My mother was my support during my PhD course. She biked to ACTA often to pick up dinner or to pick up the keys to put my house in order. She refused several times, but this was her way of helping. Her words were that she couldn't argue with me about methodology, couldn't read or improve my papers and didn't understand much about science. What I understood was how heavy it was. I looked for ways to support me. All mothers do this, regardless of origin. That's why, as a columnist, you don't have to look into the eyes of mothers who were the bitch at her son's success. By doing so you make others less valuable, no matter how successful you are and how successful you are, you are worth less.
But where are the parents?
To Roseanne and her like-minded people, If, as I do in this article, we shine the light on our mothers, it does not mean that we take the light away from our fathers. You don't have to understand it either, because our positions are incomparable. This does not mean that your view of the world is the reference against which we must test the rest in order to calculate sensitivity and specificity in numbers, we are not diagnostic tools. You can be there and we can also honor, live and experience. While the generation before us was often unable to read or write, they did bring sons and daughters down to earth who are doing great things on the world stage or just in your neighborhood. These are the stories you use to motivate and pass on to others, not things you suspiciously ignore and dismiss with a piece in NRC.