•
Today
•
Reading time 4 minutes
•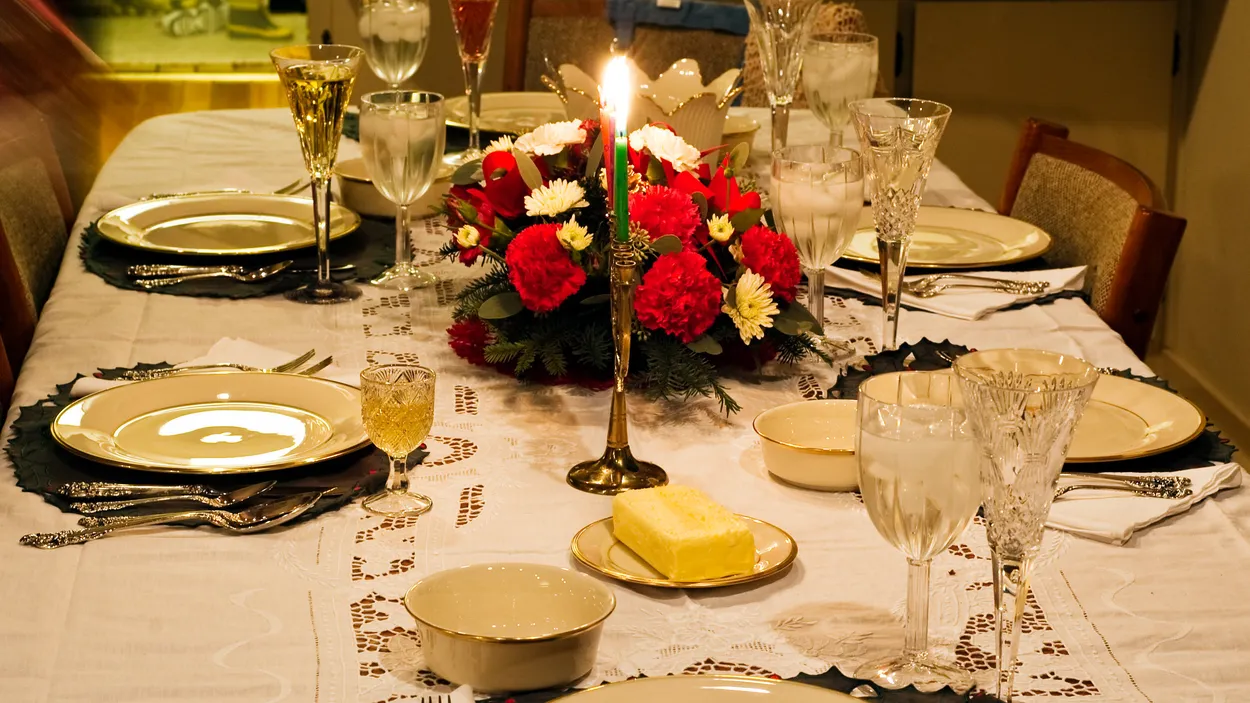 © cc photo: David Goehring
Co-author: Tobias Lennart
One of the Christmas commercials of the year makes a lot of people happy. We see children caring for animals in the Christmas menu and we release animals to celebrate Christmas with them at home. In the same week that the TV commercial appeared, other images also appeared, from three animal protection organizations: mistreatment of pigs depicted by the Ongehoord Action Group, electroshocked pigs photographed by Varkens in Nood, and turkeys in a sorry state photographed by Rights Animal. What would children think if they saw this happen to the animals they feed?
Children love animals, see animals as friends and can empathize with them as they do with others. When asked anxious questions about the animals they feed on, adults sometimes reassuringly say: These animals don't mind, they're specially bred for that. Adults can empathize with dogs and cats just as much as children, and speak with horror about the treatment of dogs that are eaten in Southeast Asian countries. But in our culture, most people are accustomed to the idea that some animals exist to provide meat, eggs, or dairy products to humans. These animals are given less moral value, and are believed to have less feeling and mental capacity.
There are also adults who "remain children" in this regard. They do not distinguish between edible and inedible animals, they feel sympathy for all animals. Like children in commercials, they see scenes in our society every day that worry them. Or sad, angry, desperate. Every day they see animals exploited, living miserable lives in small bare steel and concrete cages and eventually killed. When they see these animals suffer, they suffer themselves. in her book autumn coachman Charlotte Motsiris calls them "prisoners of mercy"; Because "real pity, the pity that pierces your heart, only happens to you. Like everything that really touches us. Because it's not a choice but a robbery. And after that theft you end up in jail."
After all, you cannot "turn off" your empathy for another person – human or animal. You want to do something. But when it comes to animals, you are often alone. People who feel compassion for animals as a minority live in a world where persecution and violence against animals is an integral part of society. When they talk and try to show others what they see, that animals can suffer just as we do, they are often labeled as troublemakers, as someone who envies others' pleasures, or as know-it-alls who want to show superiority.
Research in the United States has shown that vegetarians and vegans are viewed more negatively than other negative stereotyped groups, such as gays, blacks, and environmentalists, and that they are also regularly victims of discrimination. And many animal lovers back off to avoid discomfort and social disapproval. After all, when people start to hate animal protectors, it can also be counterproductive to improve the fate of animals.
This restraint is amazing at a time when the norm is that we should take everyone's feelings seriously — from protesting farmers and angry white men to transgender and non-sex. Certainly in progressive circles people want to take it into account if others are bashing something. may be an intruder AboutSensitive, but many understand that, say, as a member of the heteronormative white majority, you can't tell if something is hurtful to people of color. Likewise, one cannot tell animal lovers whether the treatment of animals in our world is hurting them.
Discrimination and ridicule
But when vegans speak out about animal suffering, the response is often overtly negative. The ridicule, hostility and contempt to which they are sometimes subjected is deemed unacceptable to any other minority. If somewhere in the canteen the number of meat options is reduced in favor of vegetarian options, the house will be very small: "They want to take away our freedom of choice!" But in many canteens (as well as in care institutions) there is no vegetarian option and vegetarians are sometimes told: you can choose it yourself, you can still bring your own lunch from home.
This situation is even more attractive when you consider that these people, unlike many other minorities, do not stand up for their own interests. They are just allies of a weaker group that cannot protect itself. And now, given the effects of livestock farming on the climate, their mission matters to all of us. Exploitation of animals is part of the "right of the fittest" mentality that is already having disastrous consequences for large groups of people and ultimately for all of humanity.
Compulsory consideration of everyone's feelings can be stressful, and we may even get a little awake here and there. At the same time, not many are getting up close enough when it comes to people who have a heart for animals. What our society does to animals is a daily insult to these people. Let's also respect and consider their feelings. If not out of love for animals, then at least out of love for the neighborhood.
finally: This opinion piece was originally featured on Trouw, NRC and Volkskrant. None of them thought it important enough to publish. That might explain exactly the problem we're talking about.
Ross Funk, Nijmegen, psychologist, author
Tobias Leinart, Ghent, author (among others How to Create a Vegan World)