Thirty-two. A lot of ladies are currently playing soccer at KFC Damme. Do you find this cool? Well, you are by no means alone. Chairman Philip Babel: "The decision to start with a women's team is the best decision we've made here in the last 20 years."
KFC Damme was created three years before the merger between KFC Moerkerke and SVV Damme and plays its matches in Sijsele and Moerkerke. Sam Adam (37) started at the age of 21 as a coach at KFC Moerkerke formerly, he was youth coordinator for many years and in 2008 he was one of the founders of the women's team.
"I coached the ladies for nine years. When I started at Moerkerke, only boys played here. Once three girls came to us because they thought it wasn't right not to let them play football. If you guys bring me a list of 20-25 girls, we'll do it, I replied. After a while, they came back here with their roster and we started training every Saturday morning for all the girls who felt like it."
"At the end of that first year we played our first football match. The next season we entered the competition, finished third and were allowed to move up to District One. Since then, our women's team has been consistent. In the early days, they were mostly friends. Over the years, players with some experience have come here, such as Dafne Diblick, Lindy Kittels, Sally Biskop and Effie Desender.
Continuous search
In 2022, the team includes five women who have completed the Youth Series: Laure Herbott, Julien Coquette, Jan van de Moer, Else Desender and Anna Lamotte. "Our first team consists of 22 players," says Sam. Meanwhile, there are already ten girls walking around in our youth. In U11 there are four. It's fun and that's our goal too, because we have to take care of women's soccer." Sam makes sure the youth teams in the area know where girls' soccer plays.
"Recently we had a match against Dusco Sint Croix with our U11 team. Their goalkeeper is a girl. She is still young, but she did well and is a potential player for KFC Damme. Our aim is to search the area, but it is not easy because of the competition with Cerkelladies and Heist".
It is an ongoing search. "Boys playing soccer are everywhere, but it is not easy for girls of a certain age. Take an athletic 14-year-old girl who has never played soccer in her adulthood." (14 years old, starting in 2023 it will be 15 years old, ed.). To join our first team. Well, there's a good chance they won't be able to keep up with us in the first district. You need some experience at this level. Hopefully some U11 players can make it through."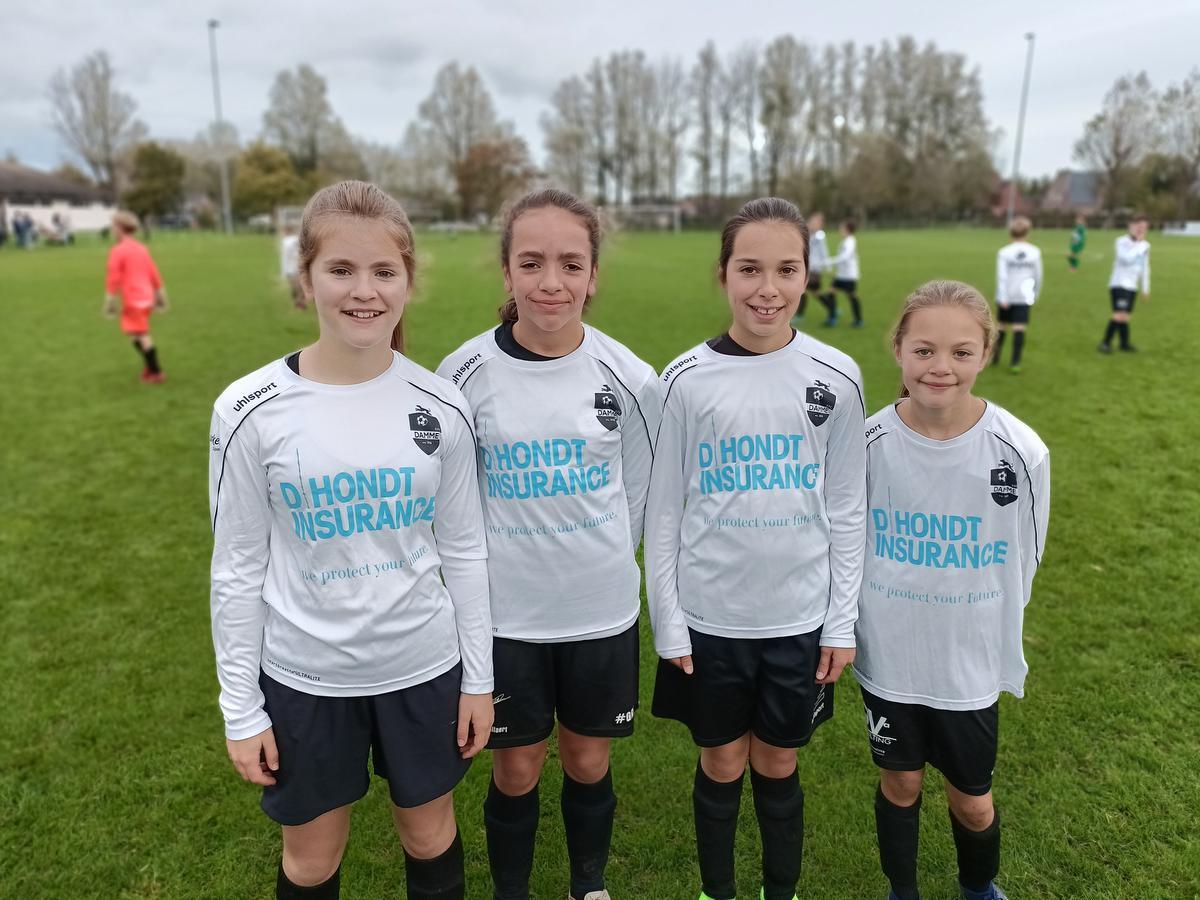 The U11 is the group that Sam, along with Gilles Dauwens, has been managing under his wing this season. "I myself am a carpentry teacher at Eeklo. I can definitely apply my teaching skills here. My generation and I have 18 players and 4 players. We each have a part of the team, but we often switch between each other. It's fun for us and it's fun for them. There is a division in level , but if the strength of the opponent allows it, then we confuse the two groups.
"Hopefully some of the girls from U11 can move on"
Boys or girls, it doesn't matter at Kentucky Dame. "The four girls have been accepted into our U11. There is good integration in the group. We encourage that too. Whether it's Manon or Matteo, we don't care. At the end of last season we even participated in the women's football tournament in Orcelles for the first time with five players. We want to carry on that tradition. We want to brand ourselves as KFC Damme, the ladies' club. So we wish we could recruit a few more ladies."
The president is a fan
Closing words from the President: Philip Babel, 69 and Chairman of the Board for 15 years. "I'm a big fan of women's football. Our ladies play like our gentlemen on a Sunday afternoon, which gets a lot of people on their feet. First the ladies play and then the men cheer. That's the gist of what it's about: this is what people call association life. Believe me, the decision to start with a women's team is the best decision we've made here in 20 years."