Amelia Steschweig and partner Stanley had to fulfill their secondary desire to have children in one last attempt. Last May, their last embryo was transferred, but after an emotional ICSI and more than 3.5 years of hope, the miracle baby unfortunately did not come.
"She's really ready now," Amelia tells Cake Mama.
Roller coaster
It's November 2021 when Amelia tells Cake Mama that she and her husband still have one fetus in the fridge: another chance to fulfill their biggest dream and give their son Ryan (9) a brother or sister. Amelia: "I gave my body a few months off and in March 2022 I felt ready again." However, the last official transfer unfortunately still takes three months, because during the first artificial cycle, the egg seems to grow normally. This makes the cycle chaotic and not the ideal mode for the transfer process. In the second natural cycle, it turned out that she unexpectedly ovulated very early, which means that she canceled again. "After months of rest, we were back on that roller coaster in one fell swoop. That was proof to us again that you can't plan anything. And so we had to wait another month."
'not pregnant'
At the end of May, it's finally time: the couple's last embryo is transferred and an exciting two weeks of waiting begins. "They were really killing," Amelia admits. "All because the hormones I had to use gave the same side effects as my first pregnancy symptoms. Mastitis, hot flashes, feeling unwell. It was kind of a fucking mind the whole time." Two weeks later, Amelia was scheduled at the hospital in early June for a blood pregnancy test, but since she also wanted physical proof, she immediately headed to the supermarket after a blood test for a regular pregnancy test. "The result was immediately obvious: there was no plus and a minus sign was obvious. I knew at the time: it was done now. It wasn't long until the phone call came from the nurse and also confirmed that I wasn't pregnant."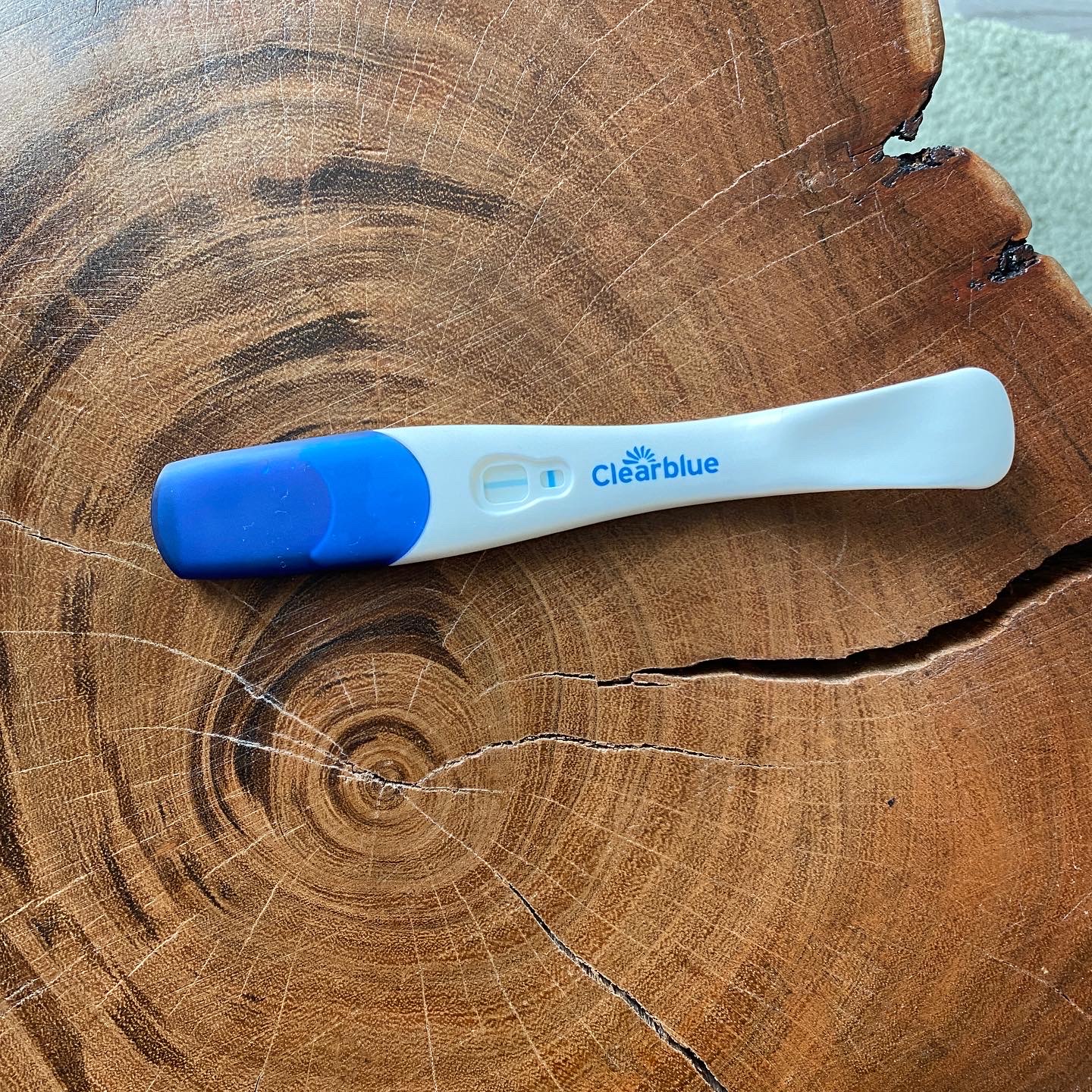 grieving process
"I just cried that afternoon," Amelia says. "And I can still burst into tears with some trigger; it's a grieving process. Of course we've had to deal with many disappointments during the process, but when it's so final and after 3.5 years of hard fighting there's no child prodigy in your arms, it hurts Extremely ". Partly for this reason, Amelia and Stanley don't schedule a final meeting with the hospital until August. "It wasn't easy, but it was also good to end it this way and thank the team of healthcare professionals who have always helped us."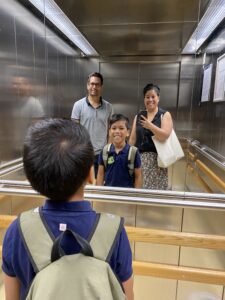 On nearly every hospital visit, Amelia would take a selfie for a mobile trip. This also applies to the last interview at the hospital when her son Ryan was with her.
Hello
Despite the sad moments, Amelia is still very happy with success stories from other wishing (secondary) mothers. "These stories have always given me hope. Because I have a baby and I know what a miracle it is to be pregnant and have a healthy baby, I wish them so very much." Amelia continues: "Accepting that no second child exists. This not only makes it less sad, but it also gives you peace of mind. We no longer have to go to the hospital, the uncertainty is over and we can look forward again as a family. We especially want to make beautiful memories and maybe We're moving in the future. During this process, these kinds of plans have been put on hold, because you're still taking into account the possibility of a pregnancy."
Amelia also finds it important to remain grateful for what she has. "We have a child. I don't take that for granted. Of course we would have liked to give Ryan a brother or a sister, but I also see that he's not alone: ​​he has many nephews and sisters and loving friends around him. And me? Thanks to this extensive process, I personally witnessed Huge growth and I learned a lot about myself and made new friends. This is also worth a lot."
On Instagram, Amelia talks candidly about her trajectory and the taboo surrounding (secondary) childlessness. Do you want to follow it? Then click here.
From 7 to 13 November 2022 is European Fertility Week. This week will be organized for the seventh time this year. As an official partner of Fertility Europe, which launched European Fertility Week, Freya – the association for people with fertility problems – gives substance to this in the Netherlands.