It looked the same for the Brackley team: in the opening stage of the Mexico City Grand Prix, Lewis Hamilton caught up with formerly dominant Red Bull Max Verstappen with relative ease. On the medium frame, the British also had an advantage over the Dutch over the Soft.
When Verstappen entered, Sir Lewis took the lead and control of the race, but Mercedes failed to take the grand prix.
Instead of driving longer and switching to Soft, the team switched both cars to Hard. On this rubber, the team ultimately failed to reach the Red Bulls, so that the chance of this coveted win was missed.
Latifi dates
in traditional Race interrogation James Fowles, chief strategist at Mercedes, explained how the team came to this ominous conclusion. The Briton stated that the switch from Medium to Hard was prompted by the statements of a special competitor: the legendary Nicholas Latifi:
"We had two options, let Perez do the cut-down, but he goes by himself and then goes up on Soft, or he quits, and given the length of time, the band would be the only one that would make it. He couldn't save any mission."
"We decided that the location of the ring was more important at that point and besides that, we had Dates from Latifi Which was already off, and Hard wasn't terrible. So we opted to stop, put Lewis on the hard tire and go to the end of the race hoping Verstappen would regress just as we saw the landing at the end of our race. [Medium] job assignment."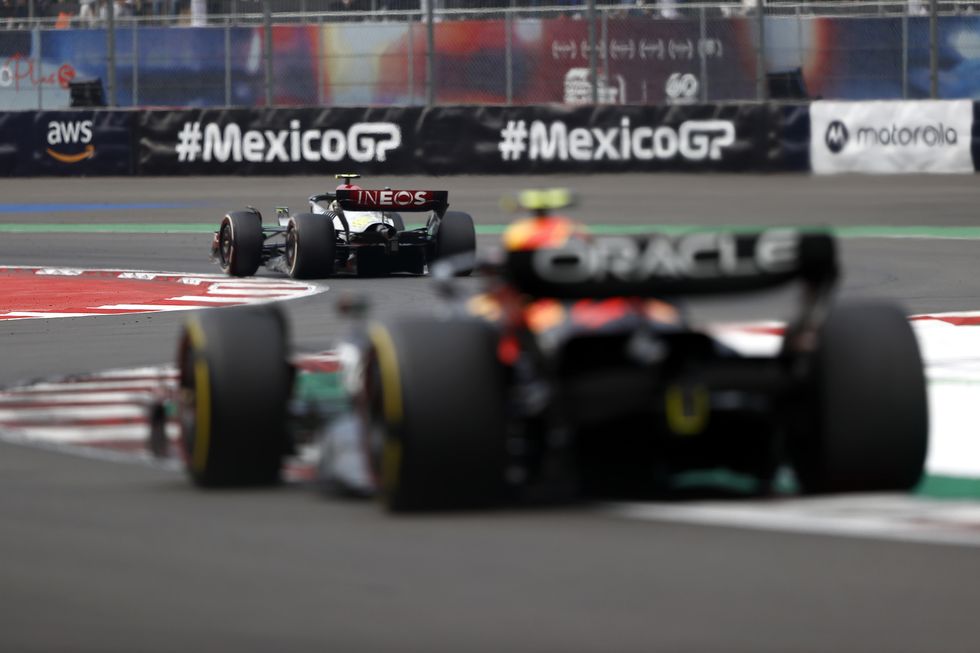 very conservative
However, King Latifi's dates no longer played a role when it came time to bring in George Russell. So Mercedes could split the strategy. Fowles admitted the team was still very conservative in tire selection when it came to Russell's strategy.
Nobody on the pit wall thought it was possible that the Red Bulls could finish the race on the medium. That band went down Silberpfeilen After all, relatively quickly. In hindsight, this was clearly a huge mistake:
"For George there was a greater chance of letting him go for a long time and that was our plan. We kept going and we could see that George was losing a lot of time in relation to Perez and Lewis. The question was now we are struggling with the middle tire after only 30 laps, what If Soft can really do the job required.
"It was a tough choice, but in the end we decided that stopping and climbing on the hard would do a better result. We thought that given our problems with the average, maybe Perez wouldn't be able to finish the race again." He had to stop. This was a wrong decision in hindsight."