Children's book review"Gi-ga-green, gi-ga-green. Come on, there's so much to do, kids sing for kids." Children's Book Week song. Because Children's Book Week, which begins next Wednesday, is all about nature, many educational children's books on animals, forests and climate will be published. Children's book critic Jaap Friso lists interesting publications.
Milk Standards and Tile Gardens
The best spot on the spot, is a book by Auke Florian Hiemstra (who you probably know from his amazing haircut and enthusiasm while appearing on his talk show) about nature in the city. He writes in a catchy tone about all kinds of animals and plants in the city, which you see but not always so consciously. Hiemstra uses many great examples, anecdotes, and photos to show the role of animals in our living environment. Stories about droppings, bird droppings, and tiled gardens. Hiemstra has indulged in monotheism, and in addition to parrots and cricket criminals, there are also chapter titles such as 'croquette crabs & children's devourers and milk normes & letterbox brothers'. This makes for an exhilarating curiosity.
"Podium Parrots and Cricket Criminals – On City Safari" by Auke Florian Hiemstra. Illustrations by Annette Fienieg, Ploegsma Publishing House, +10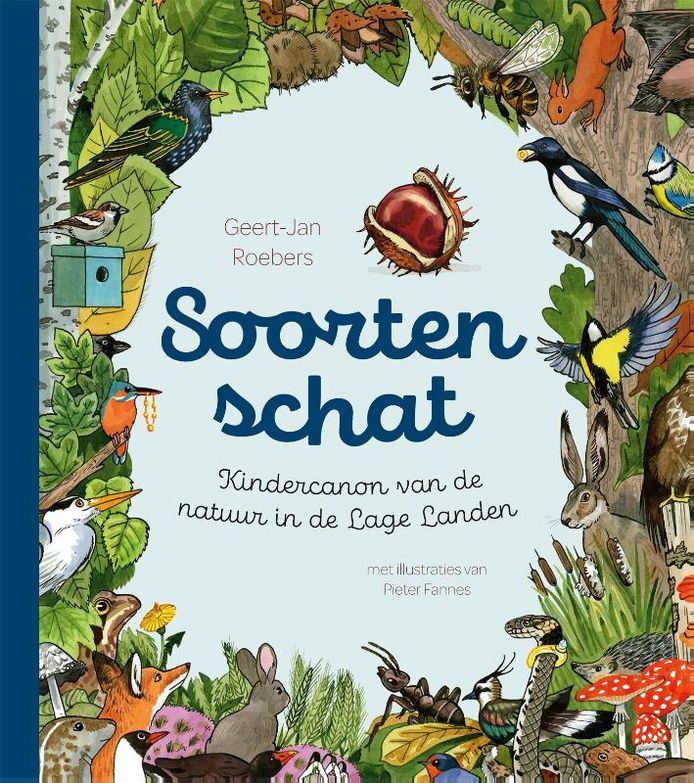 Mnemonics for Young Biologists
For kids who really want to know the name of flowers, plants and animals, species treasure Perfect book. How do you identify the species and what are its most important characteristics? Biologist Geert-Jan Roebers uses well-liked and often funny drawings to encourage children to get to know the surrounding nature better. How cool would it be if you could say for sure that it's a shepherd's bag because you recognize the heart-shaped fruits? With a pun like mnemonic: "The stickleback has three spines on its back. This makes it a little irritable.
Species treasure. The Law of Nature for Children in the Low Countries by Geert Jan Robbers, illustrations by Peter Vaness, publisher Gutmer, 6+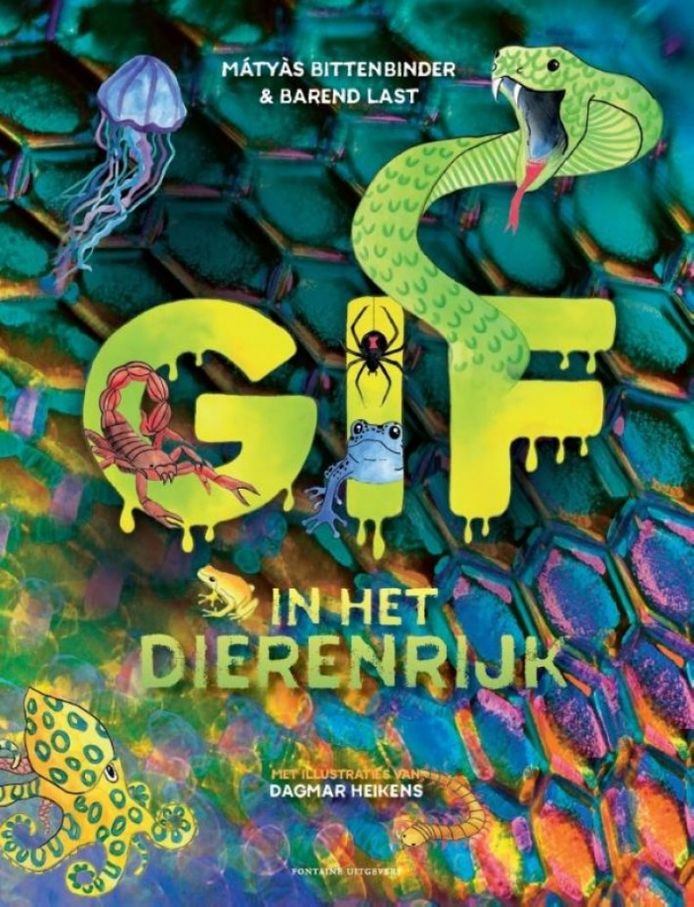 use of poison
in front Poison in the animal kingdom Frick Funk writes such an exciting tale that kids will love. He could have died after being bitten by a life-threatening poisonous snake, but thankfully that faded away. Kids love the dangerous edge, so poison is a great topic for a children's book. Biologist Matthias Pettenbinder widely discusses the origin and dangers of the poison, but also its importance. Animals need poison to protect themselves and some toxins are used to make medicine. For example, the poison of the gila monster, the lizard, helps in the fight against diabetes. Of course, the most venomous animals in the world are highlighted, such as the golden poisonous frog, the blue-eyed octopus and the Australian sea wasp. Holland stands out a bit with snakes, bees and spiders, but that's also reassuring. In addition to many pictures and drawings, this colorful and somewhat chaotic book also contains some stories.
"Poison in the Animal Kingdom" by Matthias Pettenbender and Barend Lust, illustrations by Dagmar Heikins and Janus Pettenbender, Fontaine Publisher, 8+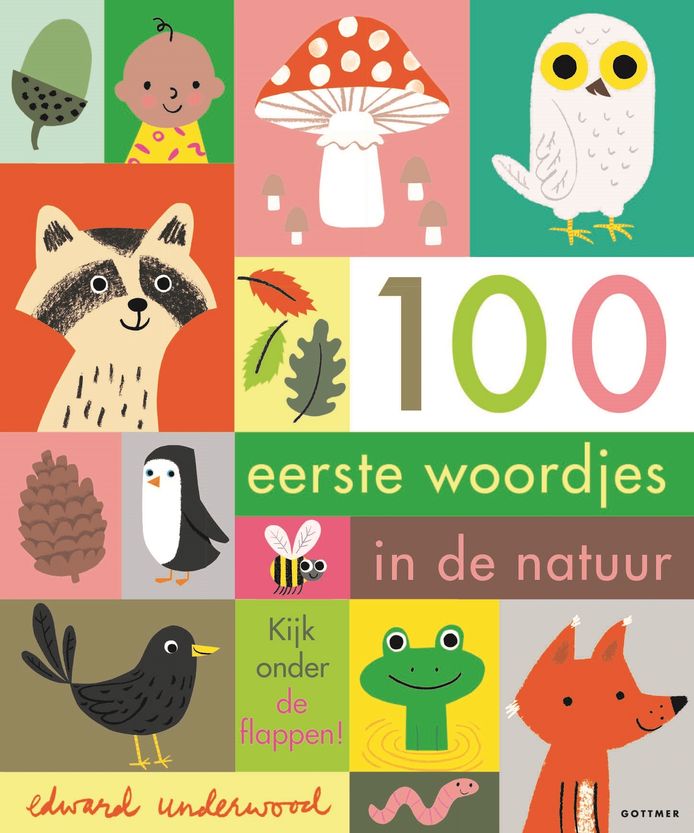 Children's book – from the worm to the beetle
For the little ones, it starts with words related to nature. From a worm (one syllable) to a ladybird (five syllables). Featuring colorful, icon-like illustrations, this book is an introduction to animals, plants, and things that happen in the garden, woodland, woodland, by the sea, and in the countryside. About fox, penguin, palm, sunflower, tractor and Mt. With a flap graphic on each page. Behind the pine stands a woodcutter. You can be that simple.
"Nature's 100 First Words" by Edward Underwood. Gottmer Publishers, 1+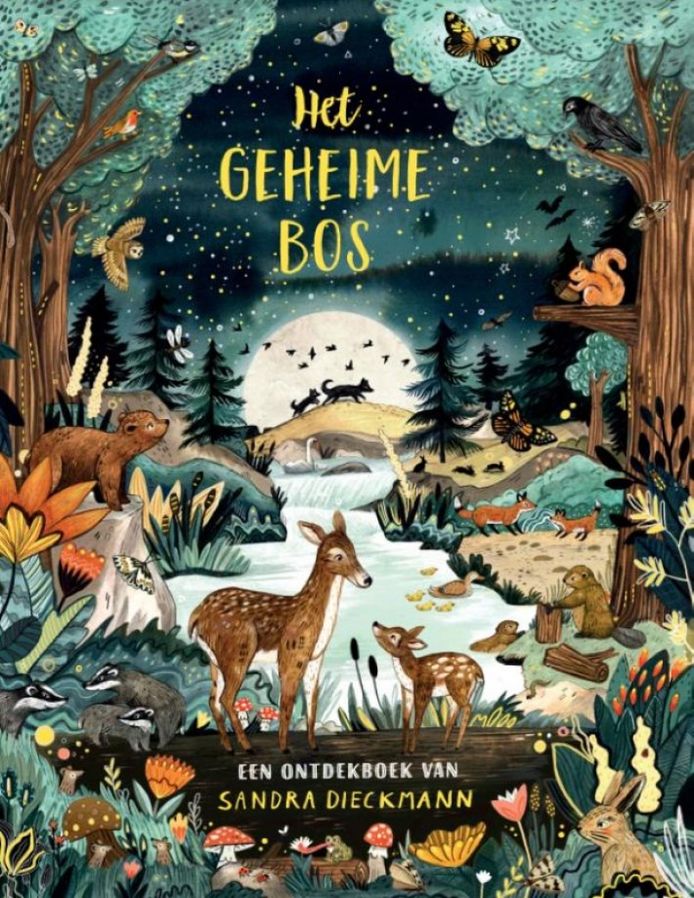 Read about deer calves and bats
From early morning to evening, there are plenty of activities to do in the woods. The deer calf starts the day and the bats wake up when it gets dark. Each page in the Secret Forest focuses on other animals and their young. With a narrative explanation of their activities and questions about what to see in the drawings. Everything is calm and beautiful in the full prints and there are somewhat blurred sentences such as "Early sunlight spots trees and plants". But for those who have read it, it is a useful find and book read. Just explain to the young children that there are no bears in the Dutch forests.
"The Secret Forest, A Book of Discovery" by Sandra Dieckmann, translated by Monique van der Zanden, publisher Christopher, 3+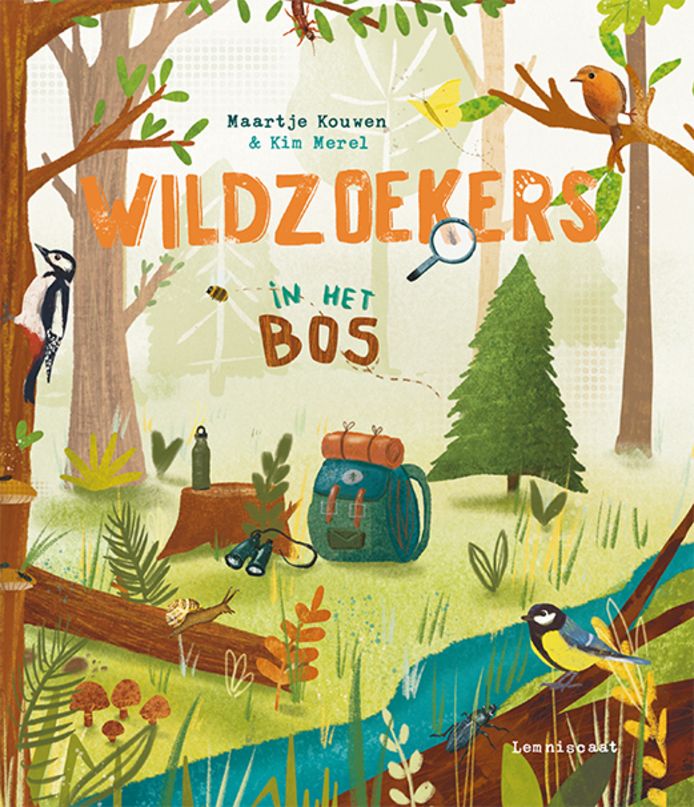 Making tea and inhaling excrement
While you are in the woods, there is a lot to do. Search for seeds, identify animals, or do a scavenger hunt on twigs. Maartje Kouwen guides young game seekers in all seasons. She describes the forest as a large amusement park where there are many things to see, hear, smell, taste and above all play and give original advice. Put a handful of pine needles in a thermos of hot water and you will have a delicious tea. Do you dare to smell animal droppings up close? Play a game of dominoes with leaves or mikados with small twigs. Practical book with clear illustrations.
"Wild Hunters in the Woods" by Marty Quinn, illustrations by Kim Merrill, Publisher Lemniscaat, 6+
Unlimited free access to Showbytes? And that can!
Log in or create an account and never miss any of the stars.

Yes, I want unlimited free access