expressOn Thursday morning the staff of Steinerschool Koningsdale in Ypres gave the students a warm welcome with a story and a song. The school starts the new year with 133 children, without a shortage of teachers, but with the fear of high bills. "We wouldn't even think about that on that first day," director Barbara Dekramer said.

Christoph Martens



Last updated:
13:07


Thursday morning, just before 8 a.m., the doors of Koningsdale Steinerschool in Oudjagerslaan in Ypres opened again after two months of vacation. Many children are happy to see their friends again. The other children, who entered the school for the first time, still had some doubt in their eyes. However, it was not necessary as they all felt comfortable with the warm welcome.
replacing
For director Barbara Dekramer, the beginning wasn't entirely ambiguous. "I thought we would survive the teacher shortage that many schools are currently dealing with. However, someone who was going to take a swing in kindergarten told him a week ago it wouldn't work. I found a job closer to home. Luckily, we found someone else at the last minute. ".
The principal fears the high energy bills the school will receive. "They only go three times. A lot of dads feel the prices are going up. We're already seeing fewer meals being ordered. I think people are going to save on things like that. Also at reception, for example. Mom and Dad might prefer to drive back and forth a few times to cut back." Costs. The next few months will be crucial, but I won't think about that much today, on this first day of school. We'll see how it goes."
guitar
133 students will start at Koningsdale this year. "We are very satisfied, every year a few students join. We always start quietly for toddlers and preschoolers, it's exciting enough for them. Some haven't slept for 3 days. We organize an activity for lower section students which we welcome." Then the principal picks up her guitar and performs with one of her teachers a song for the new students.
"Twins Awad and Elise, who are now starting their fourth year, attended a pre-school in regular education and we were quite satisfied with that. However, we noticed that they thrived strongly at Steiner School," says Jeron Polit (40 years old) from Ypres.
difference approach
"In the meantime, our son Kapsar, who is starting his first grade, goes to school here too. Anyway, they are excited to start, because they were up this morning at 6 am." Jeron and his wife Margot come to support their three children on the first day of school. "But they actually didn't come against their will and that's a nice thing. Steiner's education has a different approach, but in the end they are a long way off."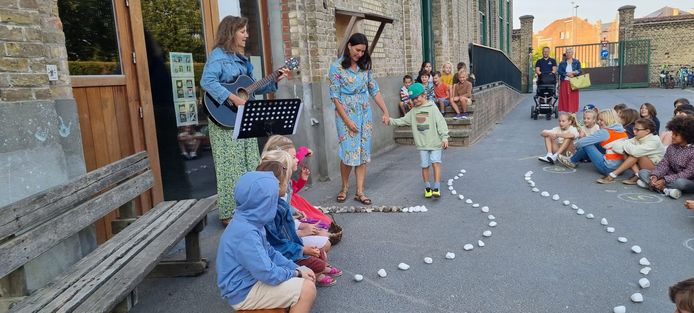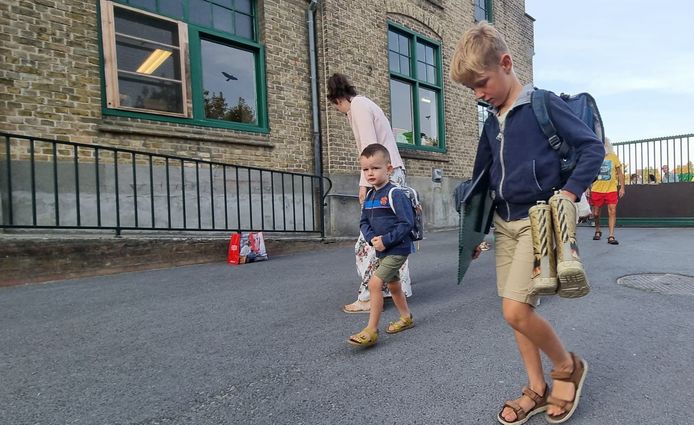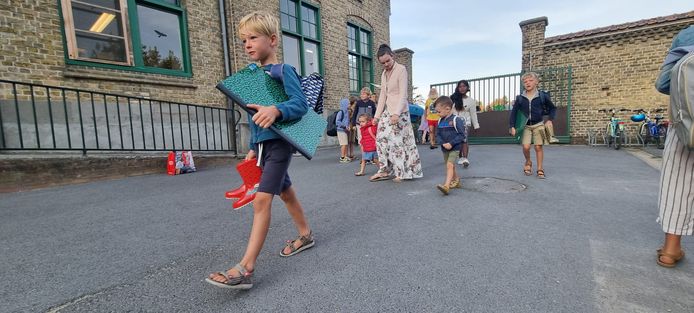 Unlimited free access to Showbytes? And that can!
Sign in or create an account and never miss a thing from the stars.

Yes, I want unlimited free access