She didn't realize until writing this book what it must have been like for her mother: being a divorced, single woman in the post-war era. Joyce Rodnat (1955) repeated walking with her mother when she was a child and dedicated a book to her. Greetings to her mother.
with Mother. Describes a walk you and your mother took as a child through East Amsterdam. Did your love for hiking start there?
"No. Because I didn't see it as walking, this was walking – something completely different. I went for a walk because my physiotherapist told me to exercise. Walking was the only sport I liked. I soon found out that I loved it. Not just as a means to move, but also because it gave me constant theater. There's always something going on. That's why I started writing about it."
What function did those marches do for you and your mother? What made them so cute – or maybe annoying?
"In principle, the job was to go from A to B. For my mother, this became a way to control her worries: she called it a good thinker. When we walked together, we constantly talked. About everything. And arguing, we were good at it. But we did. That's all even when we were seated."
I made my past walks now again. What has changed, what have you noticed?
'How much is left with the old, though a lot has changed. The chestnut trees of Finsenstraat, where we lived, have been replaced, but the atmosphere is the same: quiet, friendly, semi-rural, with the trams in Middenweg as the background sound. The hand of Wong Koen Chinese Restaurant has changed – where we saw Rob de Nijs eat to our excitement – in the shopping center – the nice woman is now in charge! – but not in terms of furnishing. The library on the edge of the cliff in Petondorp is now a social center but I walked in and it was like entering a time machine."
And how did you feel when you walked there again after all this time?
"I felt dear. My mother is no longer alive, she died ten years ago and I still miss her. Following our steps, I remembered all sorts of extra details, like the boys hanging from the windows of the barracks in Kruislan whistling at my mother. I completely forgot it, and now I also realized that my mother, who was 30 years old at the time, liked it. Because I suddenly saw her half-smile in my memory."
You are now a mother, you have an older daughter. Did you walk with her toold?
"Not much. We spin. And we still do. I am very proud of my daughter. By the way, she had such a strong relationship with her grandmother that the two enjoyed each other."
What did your mother give you and what did you give your daughter as a mother?
"I learned a lot from my mother, for example that you have to stand up for someone else. She also taught me that you should not act aggressive, but that you have to decide. I hope I have passed that on to my daughter. My mother continued to do this. It was in the late seventies She was of her age and was unhealthy, and she still volunteered to visit rejected asylum seekers who ended up in prison."
Especially poignant as well, everything I remember about your mother in your book. Is it also a poem of hers – or mainly -?
"The book was already written as a tribute to her and to women like her: young men while the war was still fresh in their minds, reconstruction was underway, and men benefited from the new standards while the rules were for women before the war. As a divorced woman she was an exception in our neighborhood. I didn't even realize the authorship of this book what it was like for her. Like a neighbor who casually asked if a man had spent the night. Or the father of one of my classmates who rang the doorbell because he thought it was easy to pick up such a woman alone."
Have you ever opted out of walking – or are you now?
"I was written off on that years ago. When Van Oorschot publishers asked me about this book—it's part of the Terloops series—I said I'd love it, but only if I could walk behind my mom. And let past and present blend together."
Wwith zain
We award 3 of Joyce's books. Make a chance? Share your favorite track with us in the comments.
about the book
As a child, Joyce Rodnat walked day in and day out with her mother through East Amsterdam. Together they went to the library in Betondorp, looked at the cows grazing by the quite new shopping center, and walked to the school "on the other side" from Middenweg. Rodnet relives the ways she took so often with her mother. Weaves her observations of past and present with reflections on motherhood and lists of contagion. She realizes that her hot and stubborn mother must have had a hard time being divorced in a neighborhood where the mother was a mother and that marriage was an established fact. With Mother is a star-shaped stroll through eastern Amsterdam that shows the generations passing on to each other and how the city has changed.
He appeared with Mother in the series "Van Oorschot Terloops!": Handbooks in which the writer always takes you on her favorite walk. The brochures are richly illustrated with maps, graphics, and photos.
(By the way – with the mother. PicnicAnd the Van Orchot, €12.50)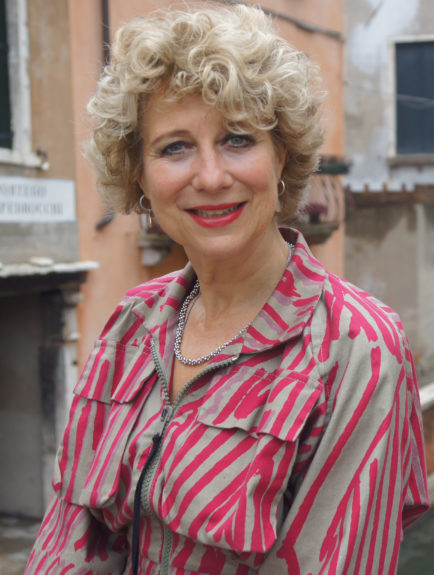 author
Joyce Rodnat (1955) is a writer and journalist. In addition to her position as chief arts editor at NRC, she has written about hiking for ten years and has published several hiking books. She now writes a weekly column on the arts at NRC. In 2001, she made her debut with the novel 't Is zo weer Nacht, for which she was awarded the Geertjan Lubberhuizen Prize and the Debutanten Prize. Success is a matter of courage. The Fashion Guide for Women 40-60+ was published in 2007. In 2017, she was awarded the Louis Hartlooper for Hey, See It!? , about the films of Ed van der Elsken.