Every year, Ben Van den Keybus and Ann Fransen of Het Witte Paard in Blankenberge, along with their loyal and strong team, raise a bar higher and higher to make their annual summer show at Het Witte Paard a gem. And every year they succeed in doing so. This year more than previous years – not counting the releases by Corona – because "Color of Passion" is not only a great show in terms of color, but also more than a hit in terms of passion. The premiere won't take place until Friday 29th July, but we were allowed to sit in front of the stage one week in advance to show off our vision.
Show is scheduled for 8:30 pm. Less than two minutes later, the show began with the dancers, of course, followed by a welcome by singer Patrick Onzia, who also sang the group Humperdinck. Dutchman Clayton Perotti continued the song Queen medley, after which Sandrine sang the songs Havanna, Smooth and Let's Get Loud. Then it was already time for the first international business with Duo Nostalgia from Spain. We once saw them in action at Het Witte Paard. Now we have our noses into it and we still don't know how their dressing method works. Fabulous! Coco Jr. and Clayton sang "Cheer Leader" and "Shotgun". At that point we thought: Where are those dutch songs? Suddenly, it was 21.01 when Patrick Onzia sang Wim Soutaer's Allemaal. Then Sandrine brought another variety ABBA. Beautiful performance with choreography as well as visual background. cheers!
Then the highlight of the evening. Yes, Steve Elecki from Hungary who was also present in 2016. Many people knew who he was right away with his statement "Hey". And what magic tricks does it bring! Someone at our table said, "Very simple, but you just have to think about it. And that man has been able to earn a sandwich every evening for 20 years." We are big fans of Steve. Coco Jr. sang "Manbo nr5", after which Coco Jr. And Patrick Onzia brought a mix of Mama's sweater. We didn't think Patrick Onzia and Helmut from Germany with a cardboard box was a very successful performance, but it was great… The show went on and on, with Sandrine and '90s music, Clayton's "The Stars", Coco/Sandrine/Clayton with "Shape Of The Feeling", an international business with Sheyen Caroli from Italy. Good advice: definitely don't try at home what a lady can do. All the actors would then take the stage to get the grease mix, after which he started a short break.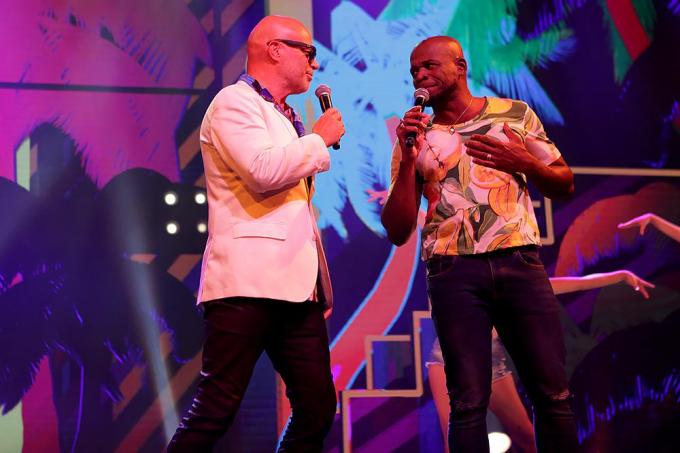 It was already a short break. Exactly 20 minutes later the second part started brilliantly with The Lion King. What a combination, what a costume, what a job! Steve Leeke also came back for another six minutes. Perfect for laugh muscles. The music can't be missed and it happened with Clayton 'Papa Was A Rolling Stone', Coco with 'Dinky Toys (which makes sense!), Clayton with 'Suavemente'… Helmut is back from Germany too. Sandrine and Clayton performed the beautiful song "No and You No More Talking", and more music by Patrick/Coco/Sandrine followed. Then there was finally a time for Dutch-language music or only Polish songs, with "Have Je Even voor Mij", "Let De Zon Inje Hart", "Dance The Whole Night With Me" and "I Have The Whole Night Lying" Dawn dreaming. What a party it was at HWP! Left, right… Everywhere bolognaise arose spontaneously. This was something different from Coco Jr.'s short bolognese. who started it a little earlier, but that bolognese faded away before his songs were finished. Unfortunately! Coco and Clayton sang a mix of Shaggy, after which Duo Nostalogia was allowed to perform a swing number over our heads. Sandrine sang "Fireworks" yes… Camille and then everyone went back on stage for a farewell song with the flags of different countries in their hands. A reference to this show that would definitely score internationally?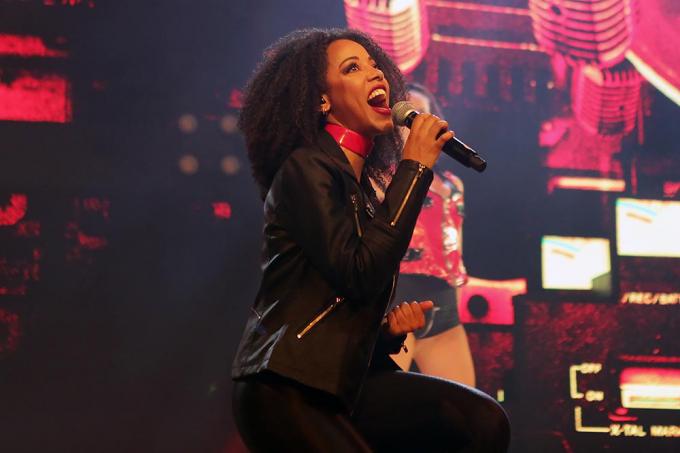 conclusion: It premieres only on July 29th, and we saw it a week ago. Then there is still something wrong. A dancer gets a kick and couldn't stand on stage for a while. Had Patrick Onzia not said it, there were many in the room who didn't see it and knew it. Another one from the troupe of the show who bumped into an artist, but none of this is too bad and might need some tinkering. "The Color of Passion" has become a high-quality spectacle. You don't have to go to this show for humor anymore, because now the focus is on music, international acts, powerful show ballet and also beautiful visual projections. As we have already written: With this offer, Het Witte Paard can safely travel abroad. They will also register. Our score: 9/10! (PADI)
"The Color of Passion", until September 17 at Het Witte Paard, Vissersstraat 53 in Blankenberge. Dinner show costs €42, without drinks, and starts at 6pm at Cavallo Bianco. Show starts at 8:30pm, doors open at 6:30pm. 1st place: 49 euros. Second place: 39 euros. Information and tickets: 050 41 11 00 – www.witte-paard.be