The Martyr Rustam Kodi refugee camp is located on the edge of Mount Qaryshuk in the Makmur (Makhmour) district of Mosul. Approximately 12,000 civilians from Northern Kurdistan, who were forced to migrate to Southern Kurdistan in 1994 due to the Turkish state's brutal campaign of destruction, reside in the camp. Aside from Turkish state attacks, the KDP has imposed a ban on Camp Maxmore for the past three years.
On July 17, 2019, the administration of the Kurdistan Democratic Party imposed a ban on the camp and did not allow anyone from the camp to enter Hewler (Erbil). Dozens of patients with serious health problems are still denied access to Hewler because of the ban. A day after the ban, on July 18, 2019, Turkish warplanes bombed the camp, injuring two residents.
The Hope Center (ku. Navenda Hêvî) was set up in Maxmore Camp as a special school for children with Down syndrome and autism with special needs.
Salih Babat, director of the Hevi Center, spoke to Rognose's office about the impact of the blockade on Maxmore camp and especially on children with Down syndrome and autism.
Babatt stated that the Heavey Center was set up in September 2018 under the guidance of the Maxmore Health Department: "Friends who graduated from the Department of Psychology did the Hevy Center project. Inside the center, 25-28 children receive education under formal conditions. However, families cannot She takes her children with them because of their circumstances. Education is provided five days a week with 5 teachers and 25 students."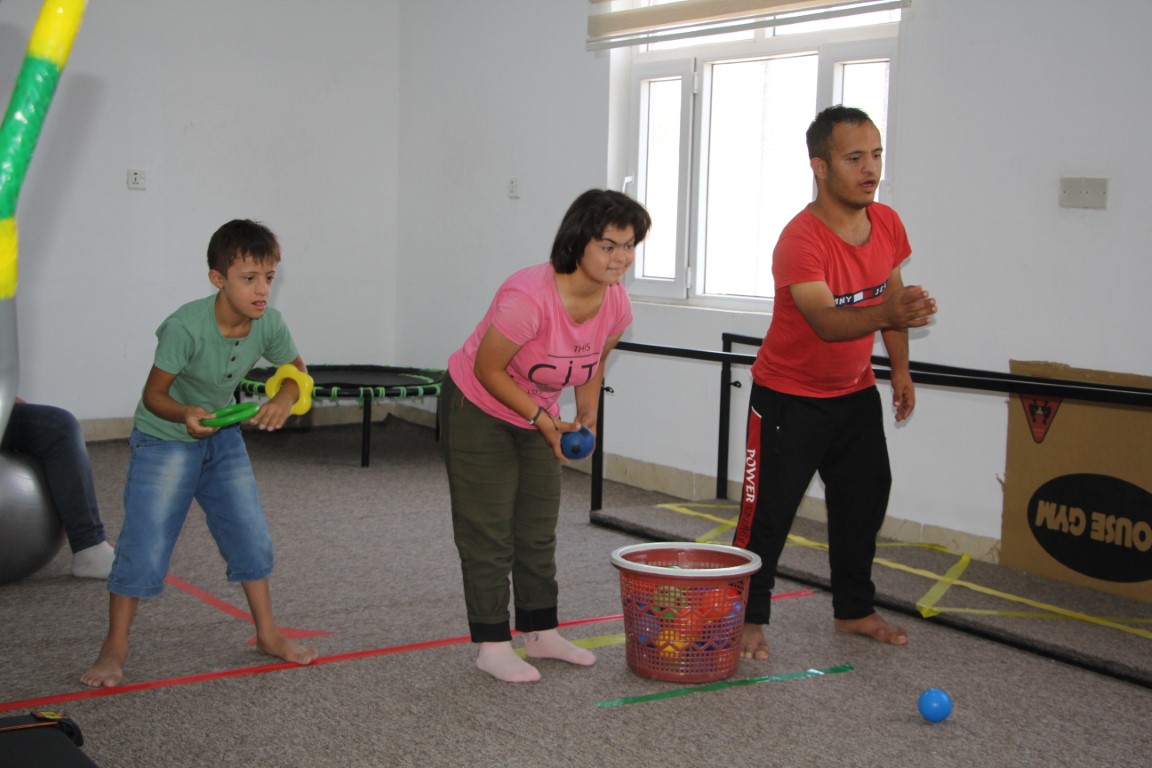 Not a disease but a difference
In addition to special education, Babat said, some children at the center receive physical therapy, which is accompanied by group activities on some days. Some children receive special education. This training is for children with Down syndrome and autism, but also for people with disabilities. Children with Down syndrome have one more chromosome than normal children. The cause of autism is not yet known worldwide. According to theories, the cause could be the environment, or something derived from the mother and the father. It is not a disease, but a difference. Autism is dealt with through special education."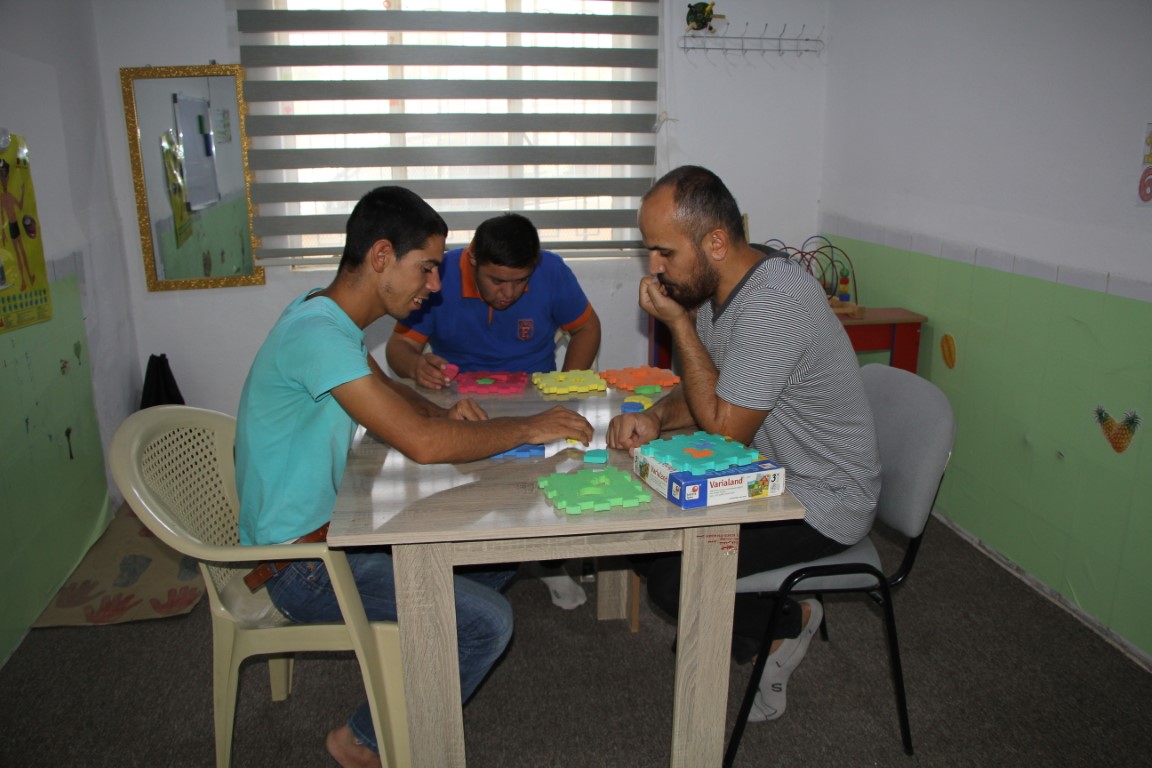 Babat noted that there was awareness throughout the region, but that was mostly just talk. Neither the regional government nor the Iraqi government helped the center properly. Only in Europe, associations such as Freedom for Kurdistan and the Hope Initiative provided material and financial assistance to the center in 2018 and introduced us to Germany through catalogs and exhibitions. Between 2019-2020, the Kurdish Red Crescent in Switzerland helped build the centre. In addition, an Italian group helps the center from time to time, but not regularly.
Babat stressed that they are not officially recognized in the Kurdistan region and Iraq because they are only considered as a camp institution. Centers like ours provide services in partnership with both the Ministry of Education and the Ministry of Health. Accordingly, we contacted the Ministry of Education and provided the relevant documents. A delegation from the Iraqi government came here and inspected the center. They said they would visit the center again in the future and give it an official status. But that was just talk."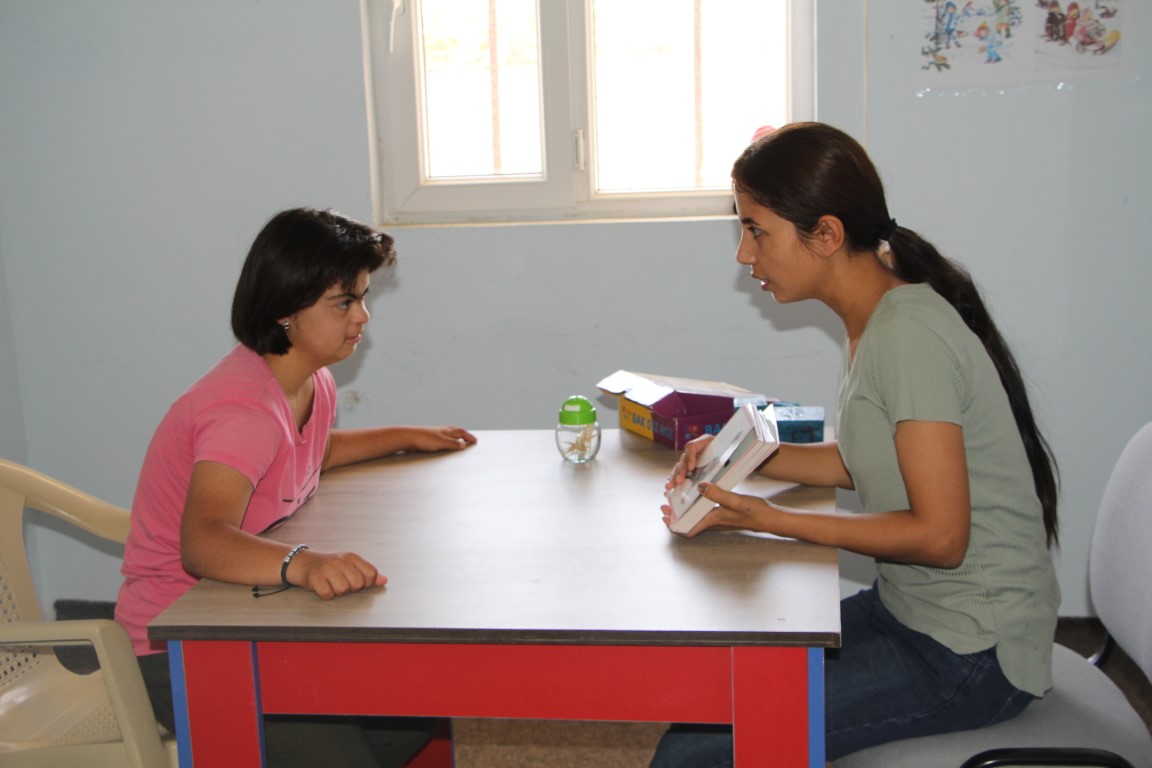 'They need to get out so they don't feel lonely'
Babat talked about the ban on the camp 3 years ago: We wanted to communicate with the families about the psychological problems of the children. We wanted to show the kids that there are others like them, so that they don't feel lonely here. They will be happy to know that there are children out there as special as they are. If there was no ban, we would have organized outdoor activities. These activities enabled communication between the children involved. Unfortunately, this is not possible. The Kurdistan Regional Government has imposed an illegal ban on the camp for three years."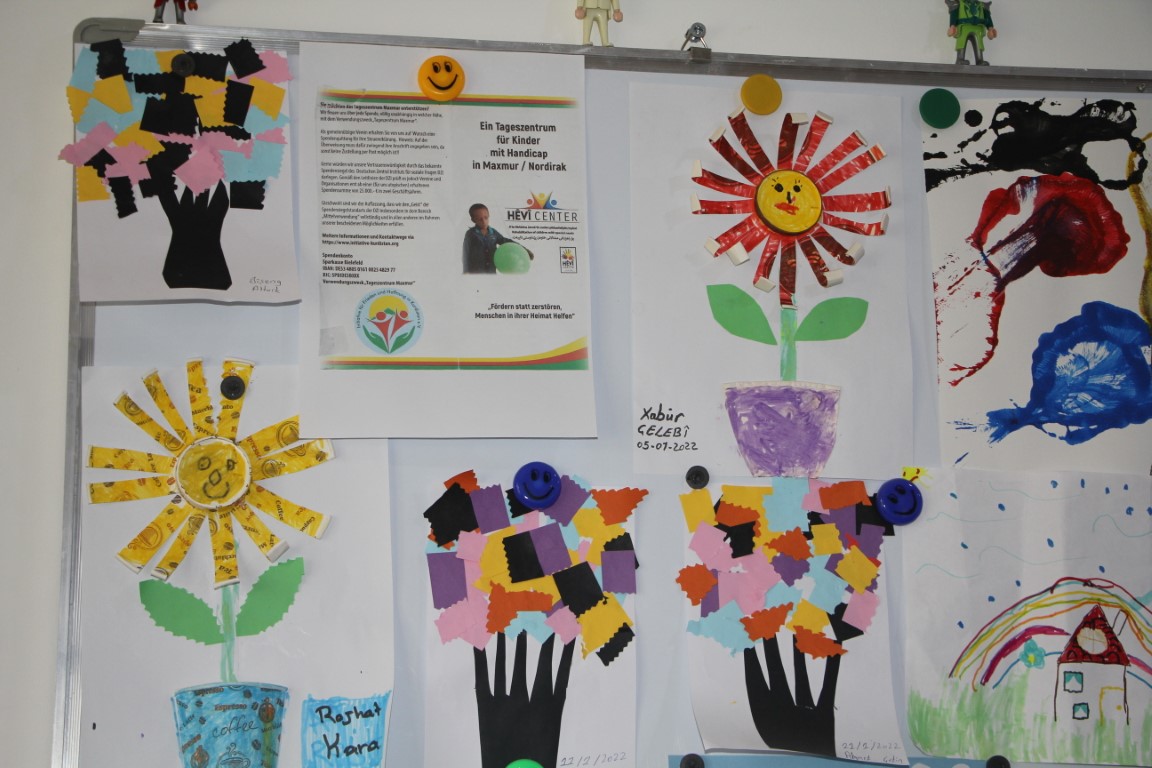 'They haven't seen their doctor in three years'
Babat stressed that they could not take the children out because of the ban. A few days ago we went to Sulaymaniyah to diagnose and treat children. It took us 7 hours from here to get there. Long flights can be very annoying for children. Some of them can't even handle that much time. If there had been no ban, we would have been to Hewler within an hour. Medicines are necessary for children. If they don't take their medication, they won't be able to make any progress. They have private doctors, but for three years they have not been able to see them, which negatively affects their health. "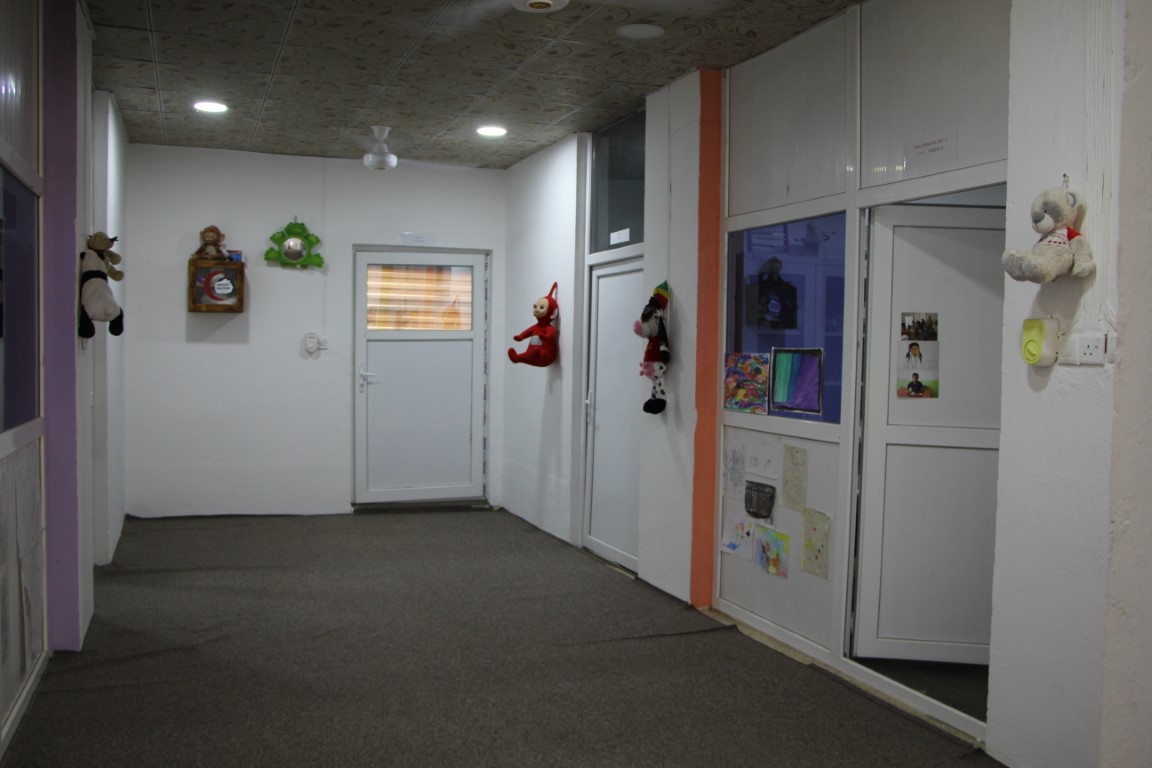 'If the blockade continues, children's growth will decline'
Babat stressed that if the siege continues, the educational development of children will decrease. "We want to improve ourselves and move forward. Those wishing to contribute to our activities can contact us through our social media accounts. We cannot provide the service outside the center. Continuity of education must be ensured, but we do not have the capacity to do so. We cannot stop their education." Because there are rest periods, children's growth slows down."
Babat appealed to political parties and human rights institutions in Kurdistan and abroad, saying, "This ban has no legal basis. The regional government, especially the Kurdistan Democratic Party, is imposing a ban on the camp at the request of some people. People need to raise their voices to break the ban."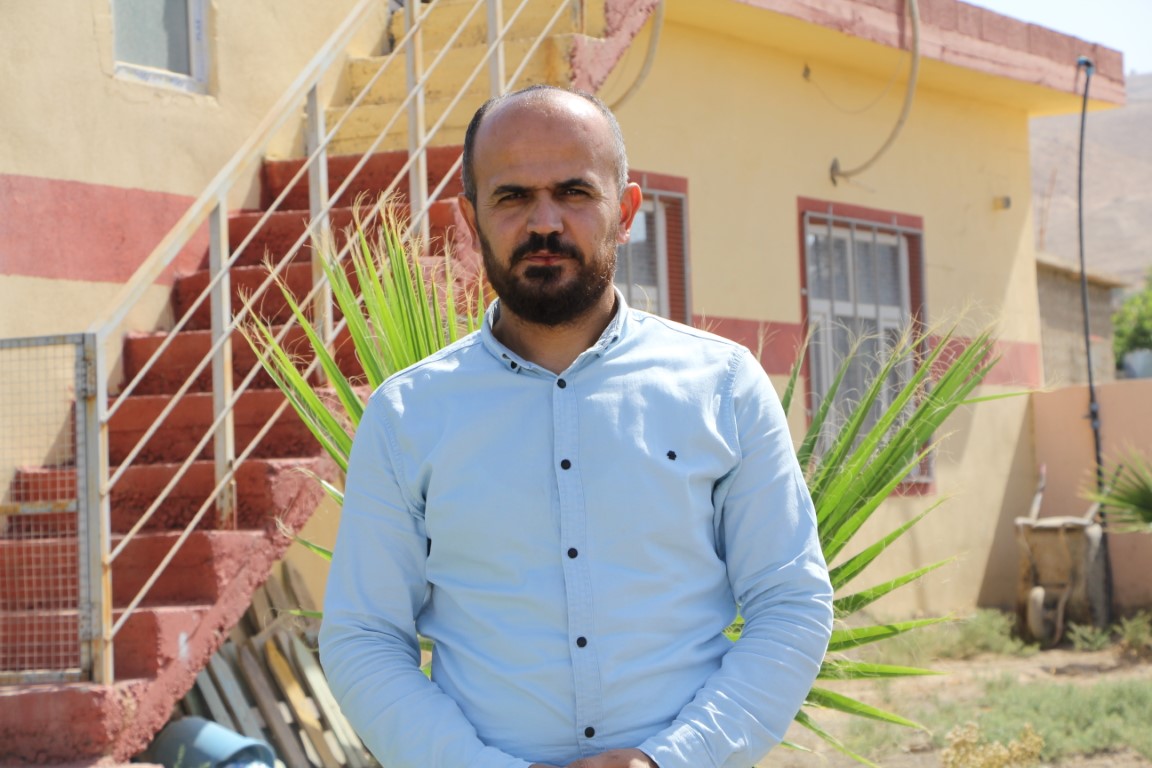 Turkish attacks on the camp
On December 6, 2017, Turkish fighter jets bombed Camp Maxmore. Five members of the Self-Defense Forces were killed in the attack: Bajer Boran, Bhutan Amed, Chakdar Mawa, Duran Mardin and Paz Degwar.
On December 13, 2018, Turkish fighter jets bombed the camp, killing 73-year-old Asya Eli Muhammed, 26-year-old daughter Narink Farhan Kasim, 14-year-old grandson Evin Kawa Mahmud and 23-year-old grandson. Elm Mohamed Emir.
Attacks on the camp during the siege
On July 18, 2019, Turkish warplanes bombed the camp again, injuring two camp residents.
On April 15, 2020, a Turkish drone bombed the camp, killing three young women in the camp.
On June 15, 2020, Turkish warplanes carried out a massive bombing attack near Camp Makmur and Mount Qarykox. There were no reports of injuries.
On May 5, 2021 Turkish drones attacked Camp Maxmore.
On June 5, 2021, armed reconnaissance planes of the Turkish army dropped bombs on the camp grounds, where there are schools and parks, but no casualties were reported.
On September 3, 2021, Turkish drones bombed the Maksimour camp, injuring a mother and her child.
On February 1, 2022, Turkish warplanes again bombed Camp Maxmore, targeting the SDF. Two members of the SDF were tortured and dozens of civilians who wanted to help their relatives were injured.
On May 21, 2022, a Turkish drone bombed a car at Camp Maxmore. A shepherd named Haji Mirza Eli was killed.
On 5 July 2022, during the visit of the Commander-in-Chief of the Iraqi Army, the Commander of Joint Operations and a number of senior commanders to the camp, a Turkish drone targeted a civilian house, injuring a woman.