Rob de Nijs will bid farewell to the performance on Wednesday night with a final concert at the Ziggo Dome in Amsterdam. The singer stopped singing because he suffers from Parkinson's disease. For years, he has given his listeners a glimpse into his private life through his songs, which were often written by his ex-wife, Belinda Muldijk. NU.nl lists a number of these very personal songs.
De Nijs, who actually broke through in 1963 with blows like rhythm of the Rain And the For Sonja, I do everythingHe rarely contributes his own songs during his career. In the 1970s, the singer mainly recorded songs by Lennart Neige and Baudouin de Groot, such as mali daddy† Jan Klassen trumpeter And the Goodbye Sister Ursula† Later writers like Jan Rot and Daniel Lohues gave him many songs.
In 1980, while still married to his first wife, Elie Hesling, de Nijs met actress and lyricist Belinda Muldijk. She became his second wife in 1984 and the two have worked together very regularly since their first meeting. Over the years, Muldijk has provided countless scripts for De Nijs albums, including one of his biggest hits, Banger Heart From 1996.
Belinda Moldejk continued to write songs for her ex-husband, Rob De Niggs, even after their divorce.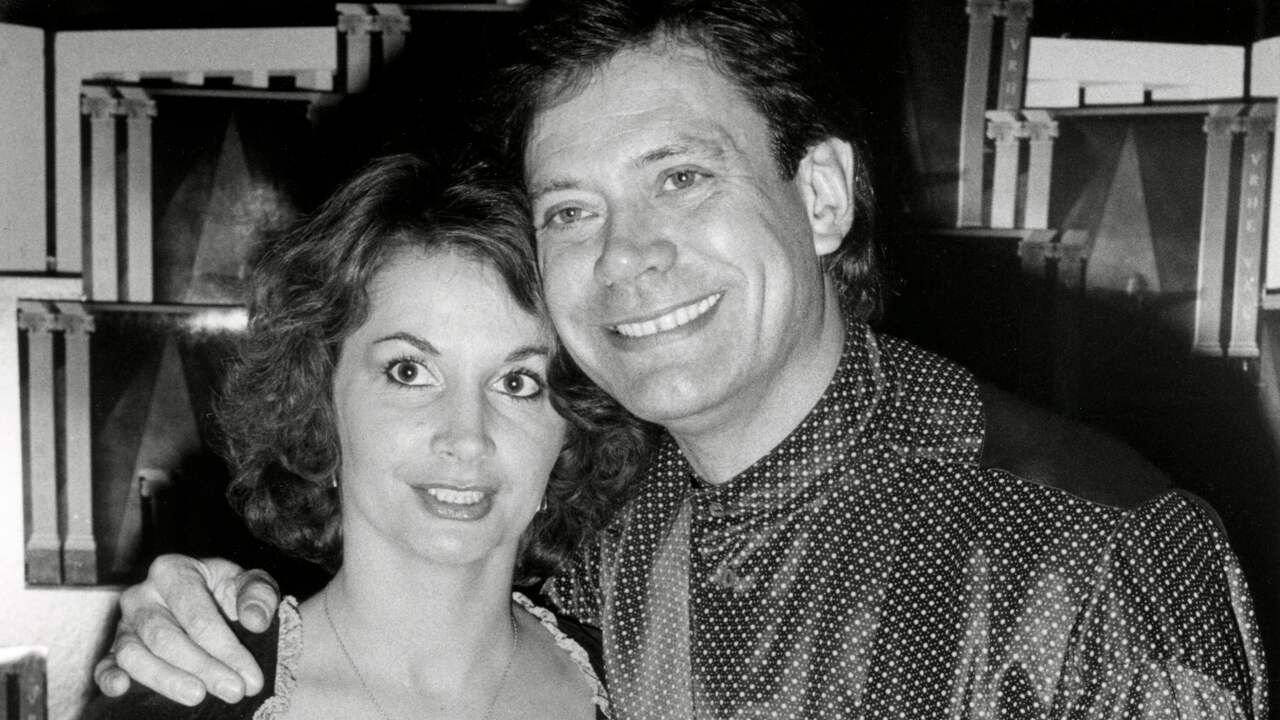 Yoshi † little Star † Worth the effort
De Nijs and Muldijk became parents to two sons in 1983 and 1986. Their youngest son, Yoshi, was the inspiration for many songs. The lyrics are mainly about what it means to raise a child with autism and how they want to get rid of his problems. The first song about their son is titled Yoshi It appears in 1991.
De Nijs sings, among other things, the sentences written by Moldijk: "For me, the role I didn't want, Yos, how could that be? I can't buy happiness.De Nijs gives a text and explanation about this in the magazine LOTJI & CO.† "The role of the parent of a disabled child. You don't want that."
Appears in 1994 little Star, in which Muldijk provides a Dutch text on Yoshi with compositions by Billy Joel. †Who knows the fear that captivates him? Who gives his world something to trust? I take his hand even when he yells at me. And so, fighting, getting closerDe Nijs sings about the sometimes difficult times with his son.
also on Worth the effort, published in 2001 when Yoshi was 15, focuses on the parent-son relationship. †Even my stupid sadness that sometimes happens for a short time, when I see normal kids and see what you're missing makes my life worth living'," writes Muldijk as the song's epilogue.
Papa Otto
Robert, the eldest son of Rob de Niggs, also plays a pivotal role in the song he sings as well. the number Papa Otto It is a duet between father and son. Moldijk wrote this song from De Nijs' perspective as an absentee father. †yI wasn't there for your first step and I only know a picture of a kindergarten class. I learned to ride a bike without me because I'm gone. I was never free, so you called me "Papa Oto"De Nijs sings about his son, who was given that name when he was a kid, because he was always away by car.
"Blinda puts her finger on the sore spot with her text, but no blame. Just with a lot of warmth. Like: OK boy, you didn't know anything better. I wrote it for you and now you know," De Nijs in 2017 in an interview with devotion† "What you write is often about her and me. I notice it every time. She makes me sing her words. Sometimes I feel a little bit like a masochist, because she puts me on the autopsy table."
tell me again
De Nijs and Meuldijk separated in 2006 because he was having an affair with Henriëtte Koetschruiter. He married her two years later and had a son in 2012. In the years following the relationship, Muldijk still continues to provide lyrics for De Nijs songs, which often sound like about the end of the relationship, such as Swan Lake (2017) and do not write to me (2008).
De Nijs says that the song written by Moldjek tell me again (2017) about the end of their marriage. †Tell me again how much you love me. After that I don't ask for more, but the day passes"It's the chorus." It touches me so much, really deep in my heart," says De Nijs about this song in language status On Radio 1. "When I heard the words I thought: Damn, I couldn't have done it any other way."
"When passionate love ends, the relationship doesn't have to end. I made that mistake at some point. She referred to it in a poetic way."