Former gymnasts Petra Witges and Stephanie Tijms have met with the Board of Directors of the Institute of Sports Law (ISR). That was a year and a half ago, in January 2021. They both made accusations against two different gymnastics coaches. They said they were guilty of all kinds of offending behavior in the gym when they were girls. There were insults, strict weight restrictions, injuries were ignored, and at times they were kicked and beaten. It happened in closed gyms, both structurally and for years.
They have already told stories about it to researchers from the Institute of Sports Law, which provides disciplinary law to about eighty sports federations in the Netherlands. The state security apparatus investigates complaints and refers cases to disciplinary judges, who can impose penalties.
But Witjes and Tijmes did not have a good sense of the research. They saw that the Intelligence and Internal Security Service were making mistakes and lodged a complaint about this with the Board of Directors. This was followed by a conversation (online) – about the research methods of the ISR, and not about the allegations against the trainers. In the conversation, they warned that the investigation would falter. The conversation reports were not good, and no important questions about the data and facts were asked. They expressed doubts about the continuing investigation of their former coaches. They asked the ISR: Should you continue this investigation? Wouldn't it be better to arrange the organization first?
Witges: "In that conversation, the Homeland Intelligence and Security (ISR) said a resounding 'yes' to asking if they had the appropriate experience at home to deal with gymnastics issues." Tejas: "We felt then that the research foundation was too shaky. Then you can't build a business. But the Intelligence, Surveillance and Reconnaissance Board ignored our concerns. Well, we know how it went."
Faulty search
Two weeks ago, a discipline judge acquitted gymnastics coach Vincent Weavers, against whom there were official complaints from a dozen women. Reason: The investigation by the Intelligence and Internal Security Service was not proper, according to the disciplinary judge. The gymnasts' testimonial records were too poor for the judge to take them into consideration in sentencing.
The fact that the gymnasts were allowed to amend their statements after the conversation with the researchers "compromised due process". There is still an appeal in this matter. Wiffers is one of 25 gymnastics coaches investigated by the ISR – his case is seen as a guiding principle in what has come to be called the "gym scandal".
Read also: Interview with the ISR Council about transformation† "We weren't ready for this"

In an interview with Norwegian Refugee Council The ISR's board of directors first responded to the ruling last weekend, which is considered distressing by the authority. Director Peter Vogelzang called Weavers' acquittal "useless" because the investigation was deemed inadequate. "Expectations were higher than we could live up to. That is how true we are." Moreover, Vogelzang wondered aloud whether the Intelligence and Security Service was the right body to deal with issues of abuse of power such as transformation. The state security system had grown rapidly in a short period of time – more and more cases were brought before it – and the organization was not ready for this yet. Vogelzang: "It was also a matter of practice, however difficult that seemed. It was new to us, that kind of business."
It has hurt the gymnasts involved, ISR Council remarks. Stéphanie Tijmes (her case against coach Frank Lotter has yet to be dealt with): "In the interview, we were put away from the 'training materials.' I really thought: Am I reading this correctly? As if they sent their investigators on the road without a driver's license and after they They beat everyone, they said to the victims: Perhaps it would not have been wise to do it this way. "
Petra Witges, one of the reporters in the case against Weavers: "The most painful thing is that I pointed out the mistakes of the Intelligence and Homeland Security a lot, and I warned a lot." In November 2020, I actually spoke about the flaw in the ISR investigation during a House hearing. Then with Stephanie Timms, among others, in discussions with the Department of Health, Welfare and Sports. Her criticism was later discussed in a parliamentary debate and Witges and Thames had a conversation with the ISR Board of Directors. Parliamentary questions about the ISR have also been asked before. Witges: "But clearly there needs to be an acquittal first that causes quite a stir, before people realize that action has to be taken."
'not listening' pattern
It's, former gymnasts say, a style. When they indicate something is wrong, they don't listen in the first place. First, their stories of abuse of power in the gym have not been heard in years. It wasn't until the summer of 2020 that the gymnastics case became national news, a major investigation was launched and the Gymnastics Association apologized for what had happened to the women. The gymnasts then sounded the alarm internally about how, in their view, financial compensation for affected former gymnasts was being handled. At first nothing was done with their criticism. Only after there was outrage from the House and the press, was the compensation plan expanded. And now, with the poor performance of the ISR, it happened again: the gymnasts warned, but the ISR decided to continue the case against Wevers anyway – and lost.
Stephanie Tegmes: "We are seen a lot as victims, and as in the past, when we were little girls, we weren't taken seriously. But now as mature women, we say very reasonable things. Why don't they listen? Every time it turns out we have a point of view."
Former gymnast Raffaella Pedotti, a reporter on the Wavers case, has the same analysis — though she hasn't spoken to the ISR about the internal problems. "You wonder if anyone is listening at all. When are we finally going to take it seriously?"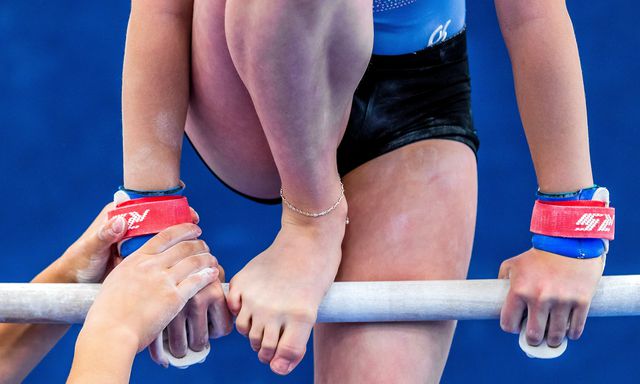 Read also: About Vincent Weavers Training Methods And why is he still rewarded for misbehavior?

There are still several cases pending in the ISR against various gymnastics coaches, and an appeal in the Wevers case will follow. They say that trust among former gymnasts has fallen to zero. Witges: "The CIA and Homeland Security asked again via email if we could provide additional evidence, but it's not entirely clear to me what our rights and obligations to appeal are. What can we expect? We don't want to be quietly tempted into action again. , where we rely on the Intelligence and Internal Security Service, which has no affairs in order."
Some gymnasts have discovered that their cases can be brought through criminal or civil law, but a combination of statute of limitations, potential costs, and the complexities of proof (eg, no videos or audio recordings of cases played years ago) this is a tough road.
The Gymnastics Association has also referred former athletes to the ISR for this reason – in disciplinary law their cases can lead to punishment. Many gymnasts are now wondering if this is the right way. Some wonder why the Public Prosecution Office does not decide on its own to initiate an investigation.
Tejmes: "In my view, our cases are related to child abuse, but in the context of sports. Actually it's too heavy for the disciplinary law, but the ISR is the body we were referred to. We had pinned our hopes on that. My case, which relates to it, has not been heard. Frank Lotter, but the CIA and Homeland Security investigated that as well. Does the Department or the Intelligence and Homeland Security itself have any idea how we can prevent mistakes from happening again?"
Pedotti: "We can't simply withdraw from disciplinary measures, then it will certainly be pointless. We hope that the intelligence and security services will turn into serious professionalism and in the future they will be able to bring these kinds of matters to a successful conclusion." Witges: "In an interview with NRC, the Security and Intelligence Services Board said that as reporters we felt the need to talk about our emotions, that trauma that came into us, that the ISR could not be a caregiver. And that our expectations are not well managed. Excuse me? I find That really insulting and blaming the victim† That's not what it was. We simply expect the state security apparatus to do its job well and to get a fair trial as a result. Nothing more, nothing less."