Who is your mother in the first place you will say: the woman who gave birth to you. It's different from Lily and Esther. They find that maternal love in another woman.
This is something that sounds like a huge gift to both of them.
dark and cold
After a kindergarten teacher notices that she has been abused and neglected by her biological mother, Lily Monory van Dijen is placed with a foster family. "I was about 4.5 years old when it happened," she says.
"I felt good about me from the first moment," says Lily (42 years old). "It felt dark and cold at home, but it was good to end up in this house."
One year
The relationship between Lily and her foster mother Tineke (73) was good from the first moment, she says. "She took a year off to take care of me, to learn how to bond. The feeling that you're in your mother's womb, that you're building a bond. I got that the year she was with me."
The bond with the rest of her foster family is also very close. "It's like getting into a stretched-out bed," she says. "I compare everything to smells. The baby smells a certain smell with its mother. I'm grown up."
mother as a gift
"I can go to her with everything," Lily says. "My mom is my world, and my family anyway. It was really hard when I started living on my own, and also for my mom, because you want to connect every day. It's the building block of my life."
There are no plans for Mother's Day, as Lily's parents are usually on vacation during that time. "But for me it's always been Mother's Day," says Lily. "Mother's Day has a different essence to when you get your mom. It's a gift." "We celebrate life at different times. With a glass of dry white wine."
outside the house
When she was seventeen, her mother, Esther Groenwegen, kicked Juncker out of the house. "My parents were going on a trip, but in the end my dad went alone. My mother said, 'He's no longer there to protect you, so you can leave.'"
Esther (52) says, "I've had no luck with my mother. She was always very angry, arguing a lot or could keep her mouth shut for days without knowing why." "She herself had an unhappy childhood, so she couldn't give me what she didn't have. For a long time I thought I wasn't worthy of love."
private room
Esther was stunned, so she went to her then-boyfriend's house. "I was allowed to live there," she says. "His mother thought it was the most normal thing in the world. I even got my own room." "That was so cute. It was only for a little while, but it was such a nice place to be with a nice mum. It was nice knowing I could count on her."
"I once went to my mother to talk about her," Esther says. "It was a difficult conversation, she couldn't get past my mother's anger, so nothing came of it."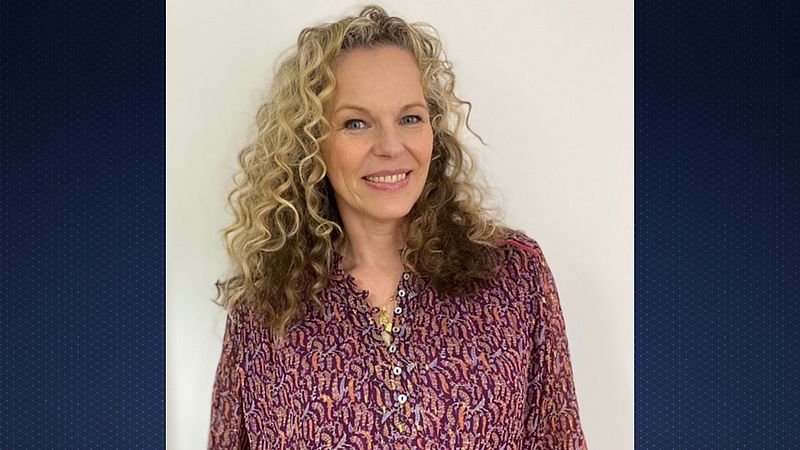 feeling very lonely
The connection weakened a bit when the relationship between Esther and her boyfriend ended. "I was young, my heart was broken," she says. "But I was also very afraid of losing that family. I was also in very good contact with his sister."
"It kind of became my family," Esther says. "My parents were always arguing, as well as with other relatives. As a result, I didn't get to know my family very well." "It feels so lonely, especially during the holidays. I really love family."
"always my baby"
After living in the US for 10 years, Esther reconnected with her ex-mother-in-law, Cillian, through social media a few years ago. "At first I was a little embarrassed, but when I lost my dad 5 years ago, we got even more intense."
"Connection is very dear to me," Esther says. "She always said to me, 'You are no longer my son-in-law, but you will always be my daughter.' That is the sweetest thing anyone has ever said to me. It touches me so much that someone thinks of me like that."
Safer and more reliable
This Mother's Day, Esther is going to her. "I can laugh with her a lot," she says. "I asked her if she wasn't busy with her kids, but she's not. So I guess I'll take her for lunch. If we talk, we'll be back in a few hours."
She says, "It's beautiful, the love you give. She really appreciates me. It's so small, but it looks so big to me." "She's not my biological mom, but she feels nicer, safer, and more confident than my mom ever did."