good atmosphere
Jon Levchev and Anouk Van Heys have been training together since the fall. Being the only small team, they rode among the adults in the regular T2 class, where they stood out with their ponies Disaronno (by Don Cremello du Bois) and Contessa Topgun. "We've had Disaronno for over four years," Jonne begins. "Over two years ago I contacted TREC through Dewi Bergman. The first time we went riding with Dewi, Desi and I were thrilled! At that time we basically rode a Z2 dressage. I've always liked really competitive sports, but the relaxed atmosphere at TREC Pretty cool. It's competitive, but everyone helps each other out all weekend."
"My horse is enjoying it too"
"I also reached out to TREC through Dewi," Anouk continues. "She came to our horses as a physiotherapist and always talked so passionately about this branch of the sport that I became passionate about it myself and wanted to try it out. We've had a Topgun for five years now, but due to injuries we are only a two-year combo. I used to ride both Taming the Z2 and ZZ and the nice thing about TREC is that both parts come first.TREC is a whole new challenge for us, especially now that the sport of equestrianism is under so much pressure, I think it's important to do something that my horse alone doesn't enjoy.For us, TREC is the solution without losing the competitiveness of the sport!"
'We really wanted to move on'
"Dewey thought John and I would be a good match and that turned out to be the case! From the first training, we clicked really well. We quickly set the goal of participating in the TREC World Junior Championships in France at the end of this summer!" Although Jonne has competed in the national championships. Dutch before, however it was Anouk's first multi-day TREC competition. "Together with Dewi, we trained for several hours for the Dutch national championships. It is really great to have such a nice companion in the team. We really wanted to go to her together. NK also immediately had a European cup and qualification for the World Cup."
pore
The groups arrived in Eersel on Friday and started the weekend with the vet's check-up. Saturday morning they were the first to drive the POR: Orientation Journey. Before the ride, you as a team have twenty minutes to copy the track on your topographic map. Then I proceeded to drive down this road. The journey is divided into different modes, where you have to drive at different speeds. So it is not only important to find the right route, but also the average speed at which you travel each route. "We feel we drove a very good POR and also drove well on time. After the POR, we had another vet check where both ponies went well. In the evening, the provisional results came in and it turned out that we were first together with another team at the moment!", John says excitedly.
PTV track
"Late in the evening, the PTV track was also launched for exploration, so we explored the track a few times, and then I felt like this PTV might suit me well!" "Each race, sixteen track obstacles are selected, so these obstacles vary by race." You can think of a bowl of water and jump from a tree trunk, but you can also open a gate from the back of a horse. In the cultivar Jonne and Anouk, the height of the snags is a maximum of 60 cm.
Master's
Sunday morning it's time again for a vet check, followed by an MA. Groups must show two laps on the 100 or 150 meter track. You complete the way there at the slowest possible gallop speed. On the way back, take the path as fast as possible. Either way, if the trot is accidentally switched, it leads to a loss of points. Jonne explains, "We had to drive MA on a very nice track in the woods. The ship went very well for me, but the walk was a little less. It wasn't bad for Anuk either, but there is still a lot to improve."
PTV
"After that, we quickly had to go to PTV again," adds Anouk. "It was a bit rough starting at the first hurdle, but then we were in a flow. Topgun understood what he was up to and we went on the course like a spear! Although there were some gaps, I came off PTV feeling great, and fortunately that's Also applies to Jonne.Now it was just a matter of waiting for the results.This came in the evening and it turned out that I had the highest PTV score of the day.John got second, so it was almost certain that we were the Dutch champions.We had to wait a little longer for the results to come out. Officially, but it turned out that we were champions. With this we got the highest points for the European Cup and qualified for the World Cup in France!"
Preparing for the World Cup
"Of course we will continue training now, until we are fully ready for the World Cup at the end of this summer. We still have a few matches planned and we also want to try and schedule a training weekend to prepare ourselves as much as possible. At the moment I have three ponies in competition and I hope I want to continue with that for now. So the regular matches are also on the program," says John. "In addition to TREC, I will continue to enjoy dressage and jumping. I hope to start in regional tournaments in these disciplines next summer."
Other heroes
In the highest category, T4, the victory for force majeure went to Renkse Giessen with Infinity.

Rinsky MG with Infiniti – Photo: Muriel Mulders Photography
Just like last year, Stella Fauré and Yara won the T3 class.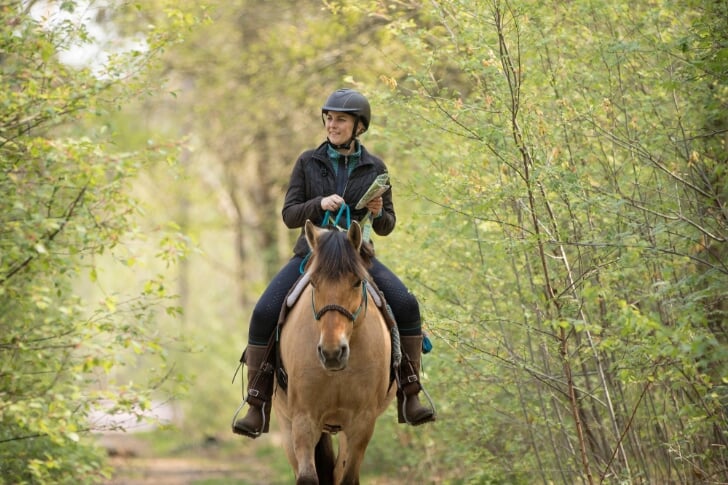 Stella Forrey with Yara – Photo: Muriel Mulders Photography
Gold in Class T2 was Helen Payne's solo with Caen.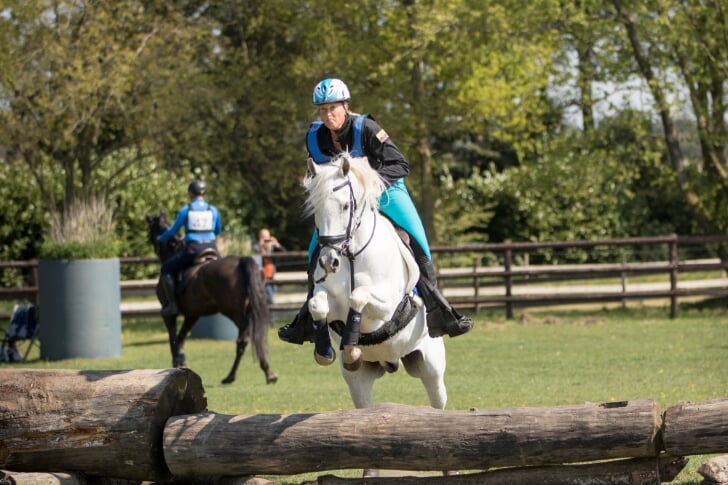 Helen Payne with Ken – Photo: Muriel Mulders Photography
Source: Hoefslag, Acquisition without source reference and written permission via webredactie@mediaprimair.nl is not permitted.
Photos: Photo by Muriel Mulders