what is going on?
At UMC Groningen, the only hospital in the Netherlands that performs pediatric liver transplants, four children under the age of 10 with acute hepatitis were admitted in a very short time. With the second patient we already thought: This is strange. When the number three came a week later, we rang the bell, "says surgeon Robin de Klein. There are usually two to six cases a year. Usually in the fall, flu season."
Doctors in the UK sounded the alarm last week as 74 cases of acute hepatitis in young children were diagnosed in a short period of time. An increase can also be seen in Denmark, Spain and Ireland, especially among children aged 2-5 years.
Data on less severe cases in the Netherlands is still not known, according to a report by the National Institute for Public Health and the Environment (RIVM). The Dutch Pediatric Association (NVK) is currently collecting these things, says board chairwoman Karoly Ely. He hopes to have a better picture by the end of this week. We want to know what's going on. Is it a coincidence or the tip of the iceberg? "
Surgeon de Klein believes the latter: "There are likely many children who have had hepatitis in recent weeks, and many of them have stomach flu-like complaints. What we see in Groningen is the tip of the iceberg. Something is going on."
What is hepatitis and what are its symptoms?
Hepatitis means inflammation of the liver. The liver is an organ that processes nutrients, purifies the blood, and renders toxic substances harmless. The first symptoms of acute hepatitis are similar to those of the stomach flu. Abdominal pain, nausea, vomiting, drowsiness. "If a child is sleepy and has yellow and dark urine, this could indicate hepatitis," explains de Klein.

Unfortunately, there is no cure for the acute hepatitis that is now prevalent in children, says de Klein. "Because we don't know why, there's nothing we can do about it."
The children who underwent a liver transplant in Groningen were otherwise healthy. One was hospitalized within three days of first symptoms, and the other was sick for four weeks. "If the liver is no longer working, an emergency situation immediately arises," says de Klein. "A patient can lie on a pediatric IC for a while waiting for the transplant, but not for long. This damages the kidneys and other organs."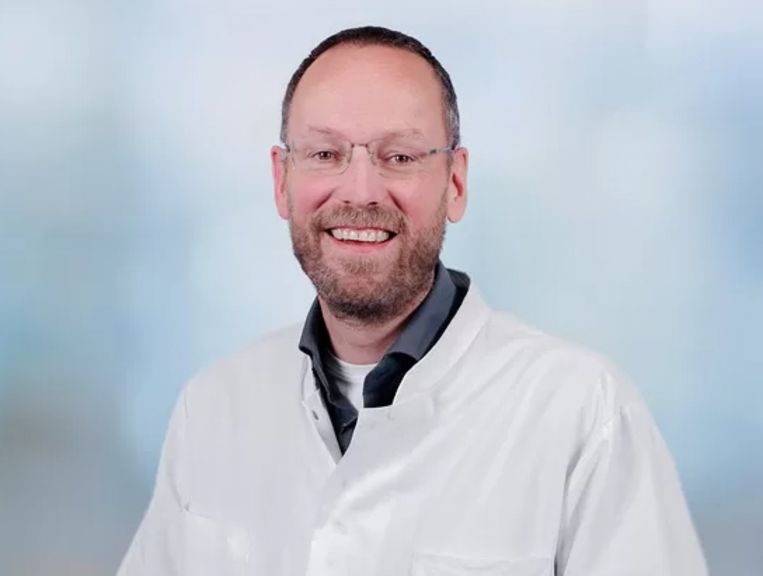 What causes acute hepatitis?
Hepatitis A virus (A, B, C, D, or E) is often the culprit. But that is not the case now, according to the European Center for Disease Prevention and Control (ECDC). The hepatitis B vaccination that most children in the Netherlands receive through the national immunization program offers no protection.

"Common" cold and flu viruses can also cause hepatitis. The scientific journal showed that half of sick children in the UK tested positive for a cold virus (adenovirus). Science.
None of Britain's children have been vaccinated against Covid-19, according to the British newspaper The Guardian Science, Therefore, corona vaccines can be ruled out as a cause. The coronavirus itself could play a role, as could exposure to unidentified toxins, according to the official journal. No virus was found in some patients. RIVM is investigating possible causes. Dutch researchers are working on this with the World Health Organization (WHO) and ECDC.
There is no reason to assume that a new virus is spreading, or that an existing virus has mutated into a more dangerous type, says de Klein. He himself assumes that there is a connection with the Corona pandemic. "Due to the lockdown measures, children have been less exposed to viruses in the past two years. As people are now more in contact with each other, viruses that were temporarily suppressed are re-emerging."
As a result, there may be a delayed effect: children who, under normal circumstances, would have fallen ill during one of the lockdowns, are now still affected. Just as the RS virus caused an astonishing number of children to be hospitalized last summer.
The additional cases in Groningen are therefore not immediately cause for concern. De Klein says additional measures are not necessary. "We are asking parents, general practitioners and pediatricians to be very careful about symptoms."
Will there be enough livers if more children have to undergo a transplant?
Children can often be helped with a piece of liver from a healthy adult, such as a parent. This piece then grows into a new liver. The donor's liver also recovers. De Klein says that both the child and the donor can grow up in a healthy way, although they remain sick. "They have to use medications to protect the new liver from its defenses. The new liver lasts an average of 41 years. The other half will need another transplant over time."