Amsterdam-based Mahoor makes modern men's clothing that conforms to Islamic guidelines, but non-Muslims, including many skaters, are also finding their way into the brand. The brand started from Slotervaart two years ago, and today the first pop-up store opened in Abu Dhabi.
Literally translated, Maturin means "covered" in Arabic. Proper dress codes are often thought to apply only to Muslim women, but they are also important for Muslim men, says Abed Tounsi, founder of the brand with his wife Fadma Akdemi.
There were already modest men's clothing on the market, but not what they had in mind: clothing that follows Islamic guidelines, is fashionable at the same time, and can also appeal to young non-Muslims. With beautiful, warm natural colors, modest font emblem, somewhat wider, longer and less perineal, thus showing a little body and comfortable when kneeling.
There is no gap between construction workers

"There is no view of the crack of a construction worker during prayer in the mosque," laughs Al-Tunisi. Hats without a brim, and a headdress without a peak, are often bought for Friday prayers.
It's the myriad success story of Amsterdammers with an immigrant background: Daily Paper, New Originals, Feeling Pieces, all the young brands with a story and all the connectors. They fit in with a generation that does not flee from its cultural roots, but rather searches for its authenticity. Compared to the success of others, Mahoor is still in its infancy, but things can go quickly.
Two years ago, the brand launched a social media campaign from home. The first request, surprisingly, came from Australia. Since then fans have been added in America, France, England, Sudan and Nigeria, the demand in the Netherlands has risen sharply. "There are enough boys here who go to the mosque every day, but they also occupy positions that require them to appear at work wearing Western clothes. They are looking for something they can wear in both worlds."
Nature and the Qur'an

For some investors who came forward, they didn't sell. The brand must grow organically, they finance everything themselves.
Tunisian: How? Work hard and save big, and we get automatic help from volunteers who value the brand. We are now basically exploring our target group. We have noticed that non-Muslims, including many skaters and dancers, also buy our clothes. How does the Mahor market in Abu Dhabi compare to the Netherlands? Do we have to make other pieces for that? "
Today, things will become clearer during the experience of Mahoor, a pop-up store at the World Trade Center in Abu Dhabi. In addition to the collection, it is about the collaboration with Ts, "the tastiest tea bar in Amsterdam", which also recently opened a branch in the principality. Al-Tunisi: "The local guys are very Western inclined, there is little authenticity to be found, which is why so many find our brand interesting."
Tounsi, 41, was raised partly in Alvin aan den Rhein and Morocco, and Fedma Akdemi, 40, in Osdorp. They got to know each other through social media and got married three years ago. Faith comes first in their lives, it is the essence from which they do everything, as they say.
Abayas

Al-Akdimi: "Nature is featured in almost every Quranic verse, which is why it is such an important component of Al Mahwar. Only using sustainable and high quality fabrics, everything ethically produced, under good conditions for a fair reward. During production, we will visit factories in Turkey and Portugal, and in Morocco we are working together with a project that helps women who find it difficult to find work."
The iconic jeans from the current collection, made from 80 percent recycled denim and 20 percent BCI cotton, are made in collaboration with School Jane. Al-Tunisi says their small tours make it expensive. However, the jeans – fifty pieces – were sold out in no time. At €129.99, it was at the same price level as many brands of jeans, "but for a particular target group that is interested, it is unfortunately over budget". "We find it hard, we're looking at how we can be there for everyone."
In Ramadan they made a set of Abayas, one design in 4 colors, total of 200 pieces. Great success last year. "I was almost exhausted, we were very busy," the Tunisian says. "They are mainly bought for Eid, compare it to Christmas, then everyone wants to look great."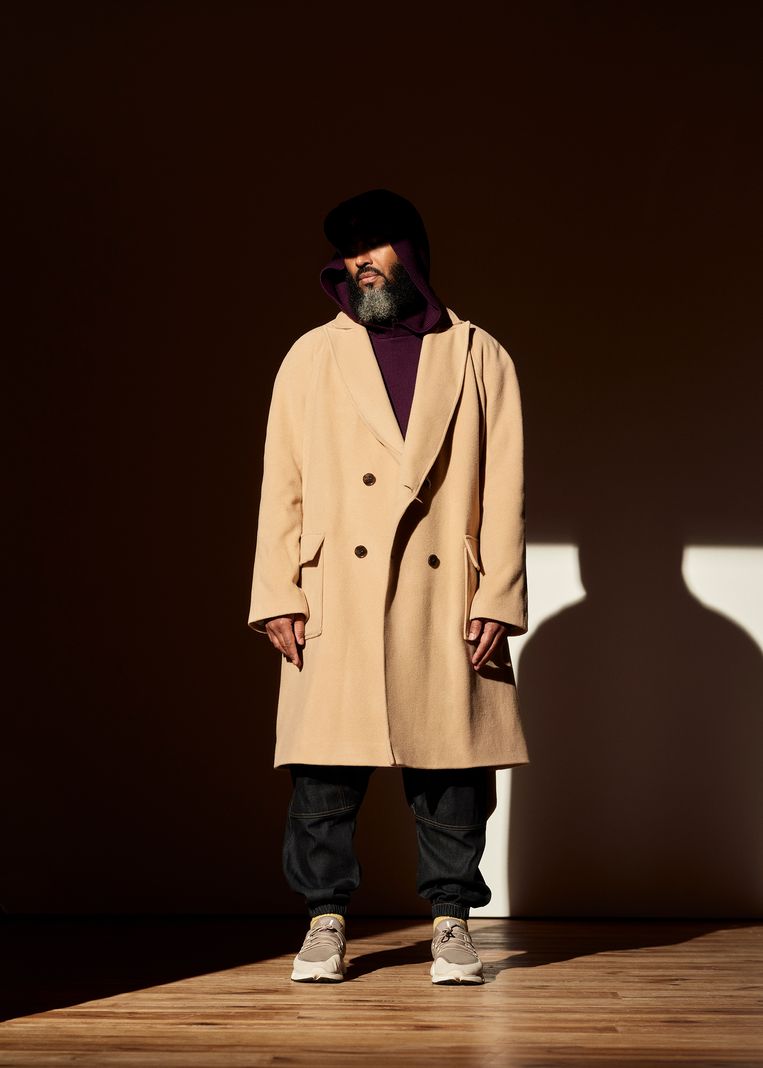 His wife says many non-Muslim men also order it. "For holiday wear, you know how much I love it, really cool."
The production was done by Baba Muntar, a Ghanaian tailor in Westport who previously worked at The Sting and Victor & Rolf. Nice canvas, but what a mess, sighed yesterday, says the Tunisian. "Because yeah, it's not just a big abaya, I love the cute and cute details, it has pockets and it's a little fitting."
social worker

Both have no design background, Tounssi does everything with sense, looks a lot at Japanese brands and is fascinated by Ralph Lauren's classic simplicity. Akdimi is the critic who decides whether something goes into production or not. They took advice from the men of the Daily Paper, among others. "Very inspiring, they are true gunners and supporters."
In addition to his work for Mahoor, Tounsi is the program leader at Lab6 production house in Slotervaart, where initiatives are taken to inspire and provide guidance to disadvantaged youth, often from dysfunctional families, and sometimes people with disabilities. "Dreams, emotions, and ambitions are absent in this neighborhood, which are often associated with social standing, poverty, and a lack of attention from home. He also brought guys from the top 600 here, with all the helpers having their hands off. We want to give them the opportunity to make something out of their lives."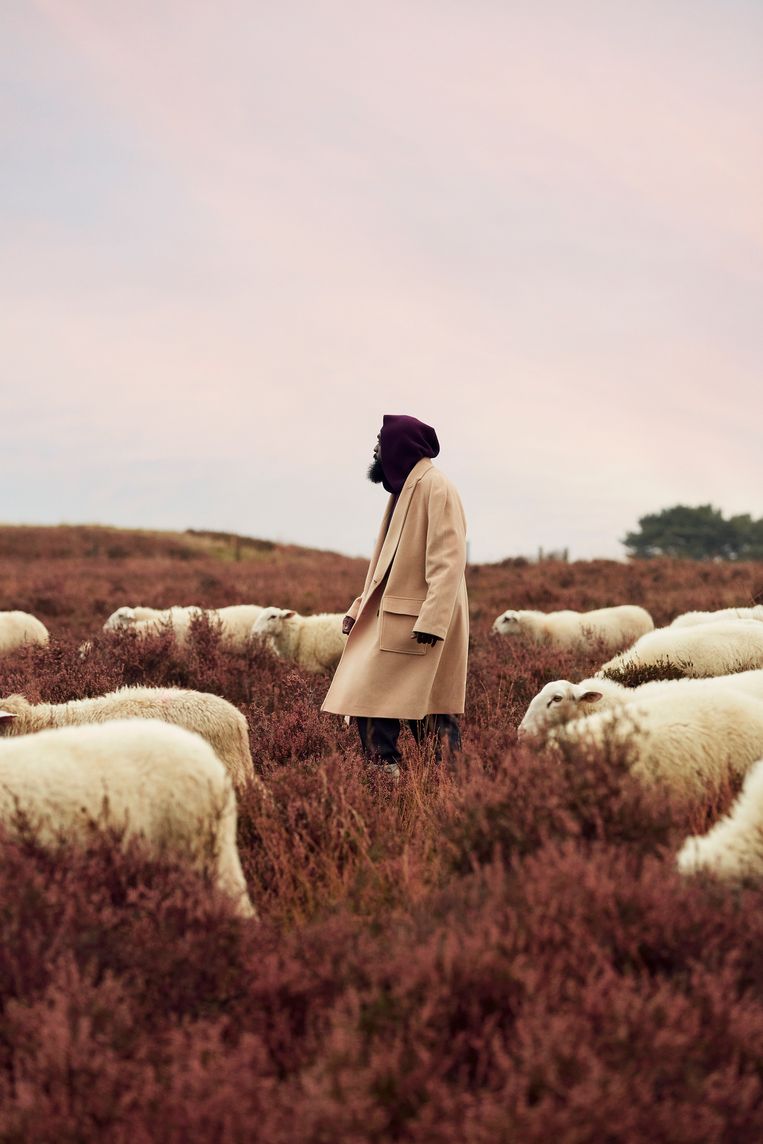 Akdimi works as a social worker with adults at Geuzenveld. "Misery there goes in all directions, from poverty to extreme domestic violence, between people from all walks of life and from different ethnic backgrounds. Of course, we also take those heavy stories home with us, so it's very good to have Mahor around."
Tounsi has already lived a life as a spoken word artist. He broke out internationally as a rapper in 2003, but has been cautious about that period, during which he appeared a lot in the news in the negative. For ten years, he turned his back on music and his raw artistic life. "I was not a holy man, and I could no longer reconcile with my faith, but I repented." Sorry about making music.
Not in the foreground

"In the years after 9/11 and the murder of Theo van Gogh, there was a lot of controversy, and it seemed like the entire Muslim community was being held accountable for it. I wanted to tell my story, from a different perspective, but I was very hard-core. My album caused a lot of The uproar in 2007. I went to work as a forensic counsel in a juvenile detention center with boys who had been convicted of serious violent crimes and it turned out that they were listening to my music. They literally interpreted my texts, which shocked me. I was a role model, an example for these guys. Some are now dead. It caused a lot of harm to society, reinforcing the stereotype prevailing among Muslim youth, while the opposite was intended."
It made him more shy of the media. He no longer needs to come out on top, but has a strong need to express himself creatively. As a devout Muslim – he prays five times a day – he is now building a portrait of Mahor with childhood friend and photographer Munir Raji. The faces of the models are always unrecognizable, and the whole focus is on clothes. Previous campaigns have been filmed in Morocco and Spain, and those of the current group are in Veluwe.
"Really a hidden treasure for me. Even Zen. I also want to show our community the beautiful places in Holland. You don't have to go to the desert to get beautiful pictures."