On March 28, The Concertgebouw presented the new season 2022-2023. For opera and other audio enthusiasts, there will be plenty to enjoy in both the large and small auditorium.
Notable big names are Renée Fleming, who will perform a Rachmaninov concert with lead pianist Evgeny Kissin in the Great Hall, and soprano Lise Davidsen, who will present a German-Italian program as part of NTR Saturday Matinee.
Opera contestants
Operas will also be on Saturday NTR norma from Bellini, lamico Fritz Written by Mascani, Jörg Weidmanns sprinklethe second opera in the NTR Janaćek . series cunning fox Led by Karina Kanilakis and Kinghofer's death It will be performed by John Adams and Baroque opera Il Justino about Vivaldi, Telemaco By Scarlatti, Ramo's masterpiece Castor and Pollux and opera burbara polylifemo to be heard.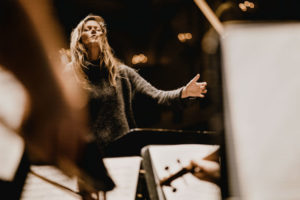 The multimedia concert will be by soprano Barbara Hannigan, who, together with the Labeck sisters, has magically brought to life the world of Hildegard von Bingen. electric fields Also on Saturday morning.
But there's also plenty of sonic beauty to enjoy in the Het Concertgebouw special series.
Concerts in the small hall
For example, in the Recital Hall there are concerts of mezzo-soprano Sophie Rennert, pianist Joseph Middleton and Roderick Williams with lead accompanists Christopher Glenn and baritone Raul Stefani, pianist Dan Portian and soprano Caroline Sampson with pianist Joseph Middleton,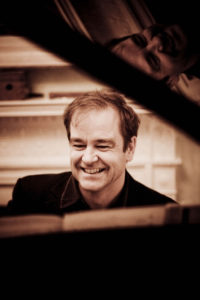 Kleine Zaal's "Pianist" will undoubtedly be Julius Drake's best pianist next season with no less than 5 concerts. They chose soprano Axel Vanio as well as baritone Konstantin Kremig, Mark Padmore and mezzo-soprano Fred Buyukdinktas and Fleur Baron Julius Drake as their companions.
Young Dutch talent, soprano Chana Malkin will give a concert about motherhood and femininity with pianist/bassist Artem Belogorov and a small baroque ensemble.
Father and son Christoph and Julian Brigaardian, both tenors, give a concert with pianist Michael Jess, mezzo-soprano Anna Lucia Richter and pianist Ammiel Busshakevitz and present a program on Light, Darkness and Night.
The world-famous duo of Katherine Dane and Sam Armstrong chose a night theme for their party, but they're going to do it in the morning. Soprano Julia Bullock and pianist Bretton Brown present a program on love, mourning, identity and freedom. In the wildly diverse series of concerts at Recital Hall, word artists Rachel Romy Diaz, soprano Catherine Dane and the Raggaz's Quartet present a special evening with New Job.
Mezzo-soprano Barbara Kozelj was at the top of Thomas Beijer's wish list when composing for Spotlight concerts. They will perform Slavic songs and the new work of the pianist / composer Beijer himself. James Newby is one of Klein's rising stars and will perform with pianist Joseph Middleton for works for Britten, Beethoven and Mahler, among others.
Colorful French soprano Julie Rosette sings works of French Baroque alongside Dutch Baroque and "the last" but certainly "not least" Senor Ian Postridge and pianists Saskia Giorgini and Schubert.
big room
In the Great Hall, the range is also versatile and on high quality paper.
One of the highlights is Verdi's performance mass by Orchestra e Coro Sinfonica di Milano led by Klaus-Peter Fleur, with soprano Carmela Remigiu, Anna Bonitatibus Alto, Carlo Alemanno and Bass Fabrizio Peggi Bass.
Theodor Krentzis and his Musical Lab Atarna performing Purcell Dido and Aeneas and Shostakovich Fourteenth Symphony from. Handel The messiah It will be performed "authentically" by the Bach Choir, the Netherlands Orchestra, Sigswald Koijn and La Petite Pandey will also perform in an original way; Almost scenic kuzu fan berryH.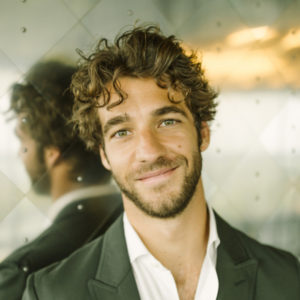 Conductor of the Dutch Philharmonic Orchestra, Lorenzo Viotti, also on stage Gloria Van Pollenck with his "His" Dutch Opera Choir.
The Easter season naturally offers sentimental acts by Bach, Pergolesi, and Bruckner, and James Macmillan offers three premieres of his vocal work.
Beethoven Ninth Symphony and Mahler a second Not to be missed and as a last resort of this seasonal show, Tania Kroos celebrates her 25th birthday on stage with pianists Ernst Monnecke and Randall Karsen. mezzo-soprano has chosen the highlights of her career and music from her home island of Curaçao.
For the full programme, you can visit The Concertgebouw website https://www.concertgebouw.nl/